Welcome to the BRAG's weekly rundown of what's hot in the coming seven days of cinematic releases. This week, the ladies reign supreme with lead roles in all five films.
Plus, three of the six directors are women, meaning actual equal representation! At least for this week, anyway.
The women in these stories are not two-dimensional: they are champions, leaders, warriors. Sure, they're still battling rampant inequality, but by the looks of things, they're succeeding; on the chess board, in love, and (most importantly) in the war between vampires and werewolves.
–
QUEEN OF KATWE
RT: 92%
A dear friend of mine travels regularly as part of her work, and has visited Uganda multiple times: on Disney's Queen Of Katwe, she was impressed with how it captured the country and its people. That I did not expect.
For Disney to produce a live action film about an African woman's story (Phiona Mutesi) featuring a majority black cast and local talent likeMadina Nalwangais a sign of the production giant's progress, especially considering the lack of jingoism involved. Plus, any opportunity to seeLupita Nyong'oand David Oyelowo is a good one.
All this boils down to being a chess movie that Disney hope people will actually go and see. If you care about diverse stories, BACK. THIS. FILM.
tl;drWe've come a long way sinceCool Runnings.
–
TROLLS
RT: 75%
OH GOD THE COLOURS. The moment the pop anthem kicked in, I had the same visceral abdominal reaction that audiences reportedly had toGravity.
Trolls is, ugh, "kid-oriented" and has more saccharinecovers of popular music than your average episode of Glee, courtesy of zeitgeist vox-poppersJustin Timberlake, Anna Kendrick, Zooey Deschanel, Russell Brand, Gwen Stefani and James Corden.
The trailer claims it's made by the creators ofShrek, but take note: none of the *actual* creators are on board. They're referring to Dreamworks Animation, who also produced this.
tl;drHang on, a cute nostalgia cash-in animated movie called Trolls?
–
UNDERWORLD: BLOOD WARS
Oh, hi adolescent me. Didn't expect to see you here. Still looping the Queen Of The Damned soundtrack? Still nursing that Kate Beckinsale crush? By the way, thank you for mediating that by never having watched more than oneUnderworldfilm.
Even franchise regular and IRL husband Len Wiseman has bailed by now, handing the reins to debut director Anna Foerster, who has kept up Screen Gem's great tradition of eschewing the teal-and-orange colour grading plague and just going all out on the teal.
It may have Charles Dance (since Bill Nighy split), but as regards gothic crossovers, it just can't touch Penny Dreadful.Underworld, like Resident Evil, continues to feel like an early 2000s time capsule, fun for nostalgia's sake alone.
tl;dr B-grades aside, more ladies kicking arse pls.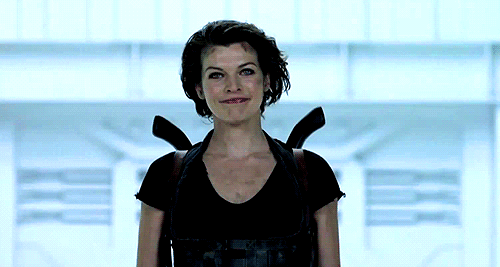 –
SAND STORM
Young love is tested by social boundary as the old Romeo & Juliet plot pops up in Israeli auteur Elite Zexer's feature film debut.
She's picked up critical acclaim for her astute observation of ritual, manner and ingrained inequality among Bedouin villagers, so naturally Zexer's made herself a festival darling.
The constancy of youth in revolt is measured by the focus on women's stories: a mother trapped in her role can be as oppressive as a father.
tl;drBe careful – what you think is love may in fact be heatstroke.
–
UP FOR LOVE
My first impression of the poster was a film reliant on the social more of how "weird" it is for guys to date tall women. How wrong I was.
Instead, Jean Dujardin (who charmed the heck out of the world inThe Artist) is digitally reduced to 4ft 5ins for the sake of a sight gag in a formulaic rom-com, when the filmmakers could have simply cast an appropriately sized actor.
Congratulations, France – you have now coined the term "dwarf-face".
tl;dr Someone please inform Sir Dinklage.
–
And now forTHE VERDICT– maybe you only get to see one of these flicks on the big screen, and you don't wanna waste that night out. So, drum roll please…
15-year-old me is making pew-pew noises and gawping at Selene, but you, dear reader, are wiser than that lanky teen. Indulge in the great game with Madina Nalwanga in Queen Of Katwe.
Until next week!
Tell Us What You Think