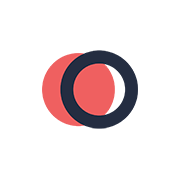 If getting in on the ground floor at a high growth technology startup that is revolutionising the events and entertainment industries sounds like something you'd love to be a part of, we have the opportunity for you!
We are acta:
acta is a marketplace that cuts out the middleman to connect celebrity and high demand unrepresented talent directly with professional event organisers. acta ensures a seamless process from enquiry to event date, allowing organisers and suppliers to negotiate, contract, process payments and share relevant information directly on the platform. Our culture is led by our values:
We operate with integrity in everything we do.
We believe transparency is fundamental to changing our industry for the better.
We innovate to bring about a positive revolution.
The role:
We are looking for a technically savvy Admin Coordinator who possesses a strong drive for results. Your duties will include:
Building relationships with customers, by providing them with a positive attitude, excellent customer service and by helping them with any issues.
Work with customers to ensure they are leveraging acta effectively and finding value in our services.
Develop deep knowledge of the acta software and educate customers on the use and benefits of acta's tools while capturing customer feedback.
Collaborate with other internal teams to solve any issues or present any opportunities that may have emerged from customer feedback.
You will provide insights on client-to-business interactions, improve customer experience through product support and handle customer complaints and requests.
About You:
You will be tech savvy and have 1-3 years of experience working in a customer-facing or administrative role. A passion for the music, entertainment and events industries (industry experience is awesome but not essential) is a bonus. You will be an excellent communicator, with great writing skills and the ability to prioritise your work and manage projects. To be the perfect fit for acta, you'll be a confident, high energy, self-motivated team player.
About the Perks:
Where do we start? In return for joining an exciting, disruptive startup on the ground floor, acta also offers:
A positive, transparent and friendly working environment
An attractive employee share ownership scheme
A proactive and progressive approach to career development and open lines of communication to senior leadership
To apply, please send your CV and a brief cover letter telling us a bit about you to [email protected]actaapp.com.