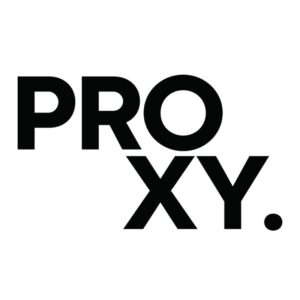 OVERVIEW:
Proxy is a talent agency focused on representing the new era of Australian and international Artists and their live touring initiatives throughout Asia Pacific. We are proud to be a part of the Untitled Group.
The way people digest art in the live context is ever-changing and accelerating. Proxy exists to be the essential connector, actualiser and creative relationship for Artists across all genres. Our agents manifest and materialise artistic goals and ambitions that matter culturally. Everything we action has a purpose to achieving long-term success and cultural importance, however our Artists define that.
Check us out: https://proxyagency.co/
ABOUT YOU:
Proxy is looking for an Agent to join our team.
This is an influential role in our team, and you are known for your professionalism, reliable follow-up and follow-through, and ability to create connections and nurture relationships.
Minimum 5+ years operating in the live music industry, ideally as an agent.
HERE'S WHERE YOU'LL BE SPENDING YOUR TIME:
Strategically and effectively booking and negotiating live shows and tours for Proxy Artists throughout Australia, New Zealand and Asia
Developing and looking after an active roster of leading Artists within their respective fields
Signing a strong and diverse range of Artists to the Proxy roster
Pursuing new business opportunities for the agency by enlarging the team of agents, artist acquisition, adding value to existing Artists and examining other revenue streams for the company
Motivating and managing existing staff – setting targets for them, monitoring their progress and helping develop their careers
Communicating, networking, liaising and maintaining strong relationships with key music industry bodies – labels, PRs, venue managers, promoters and artist managements on a daily basis.
YOU ARE KNOWN FOR YOUR:
Highest level of passion, knowledge and experience in the music and entertainment industry
Network of contacts and ability to manage a busy roster of Artists
Exceptional and proven sales ability, always achieving the highest possible revenue for the artists you represent
Flexibility and the capacity to prioritise new tasks
Exceptional attention to detail
Exceptional communication and organisational skills
Highest standards of professionalism
Team player who enjoys working in a fast paced and agile environment
High resilience and tact in dealings with promoters, agents and managers ensuring the right results for the agency
Excellent computer literacy skills including Excel (intermediate skills required) and Google Drive
This role will require you to work evenings and weekends from time to time (at events).
Proxy values diversity and nurtures the uniqueness of our team and the individuals who make us stronger. We are privileged to make this position a targeted position, we encourage candidates from a diverse and/or minority background to express your interest. Our team is excited to share our experience, share our space and share the mic. We believe in creating a working environment where each individual is able to bring their full self to work and is valued for their unique contribution.