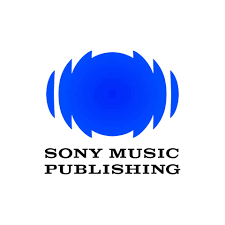 Sydney > CBD/Metro/Inner East & West
The World's No. 1 Music Publisher – Sony Music Publishing is the World's leading music publisher boasting songs from some of the most iconic names in music globally as well as the strongest local roster in the country, including Tame Impala, Hilltop Hoods, Thelma Plum, King Stingray, Angus & Julia Stone, A.B. Original, 5 Seconds of Summer, Matt Corby, MAY-A, Sycco, Ball Park Music, Hermitude, Miiesha and Brad Cox.
Are you the future member of our team? Located at our Surry Hills office, we are seeking a highly organised, proactive, and passionate Australian music lover to join our team as A&R Assistant/Scout.  If you live and breathe Australian music, have a keen ear for identifying emerging talent and thrive in a fast-paced environment, then this could be the perfect opportunity for you.
Join our team as A&R Assistant/Scout and contribute to the success of our A&R department. In this role, you'll provide crucial support by handling day-to-day administrative tasks, such as organising meetings, managing calendars, coordinating travel arrangements and handling departmental correspondence. Additionally, you'll maintain accurate records of artist and writer submissions, manage the writing room schedule, coordinate writing sessions and conduct A&R research.
Your keen eye for talent and industry trends will be essential as you attend live performances and events to scout for new talent. By keeping a pulse on the Australian music scene, you'll provide valuable insights into emerging artists and genres. With your enthusiasm, creativity and drive, you'll play a pivotal role in assisting our exciting roster of local artists and writers while actively seeking out and developing the next generation of Australian music talent.
About the role:
Reporting to the Head of A&R, the A&R Assistant/Scout is responsible for day-to-day administration support of the A&R Department and scouting for potential new artists/writers.
Essential requirements:
A genuine passion for music and a deep knowledge of various genres
Excellent organisational and time management skills
Strong attention to detail and ability to handle multiple tasks simultaneously
Ability to work independently as well as in a team-oriented environment
Cohesive ability at interpersonal and communication skills, both verbally and written
Positive demeanor and patience
Flexibility to work long hours (including weekends for gig attendance)
Experience using the Microsoft suite
In-depth knowledge and hands-on experience in utilising various digital platforms and streaming services such as Spotify, Apple Music, TikTok, Instagram, Meta (formerly Facebook), Twitter, YouTube, Discord, Twitch, and others.
Desirable requirements:
A&R Analytics experience
Graphic design skills (specifically using the Adobe suite and Canva)
Working experience within cross-functional teams, senior management and external clients
Any other language
Previous experience/contacts within the artist community, artist management, producers, writers, tastemakers etc.
Bachelor's degree in music business, business administration, or related field
If you're ready to take on this exciting opportunity apply now with your resume and a cover letter outlining your relevant experience and why you are the ideal candidate for this role.
Sony Music Publishing is an equal opportunity employer. We celebrate diversity and are committed to creating an inclusive environment for all employees.
Please note only shortlisted candidates will be contacted.