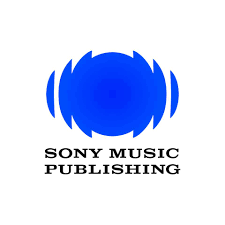 Sydney > CBD/Metro/Inner East & West
The World's No. 1 Music Publisher – Sony Music Publishing is the World's leading music publisher boasting songs from some of the most iconic names in music globally as well as the strongest local roster in the country, including Tame Impala, Hilltop Hoods, Thelma Plum, King Stingray, Angus & Julia Stone, A.B. Original, 5 Seconds of Summer, Matt Corby, MAY-A, Sycco, Ball Park Music, Hermitude, Miiesha and Brad Cox.
Are you the future member of our team? Located at our Surry Hills office, we are seeking a highly organised, proactive and passionate Australian music lover to join our team as A&R Manager.  If you live and breathe Australian music, have a keen ear for identifying emerging talent and thrive in a fast-paced environment, then this could be the perfect opportunity for you.
Join our team as A&R Manager and make a significant impact on the success of our A&R department. In this key role, you'll play a vital part in managing the day-to-day creative requirements for our esteemed local roster.
As A&R Manager, you'll be responsible for nurturing and maintaining relationships with our signed writers while actively seeking out and developing new songwriters and producers. Your keen eye for talent and industry trends will guide you in identifying promising individuals who align with our company's artistic vision. Through your expertise and discernment, you'll have the opportunity to sign and cultivate exceptional talent, fostering their growth and maximising their potential.
Building and maintaining strong relationships with industry professionals will be another important aspect of your role. By connecting and collaborating with key stakeholders, including managers, agents, producers and other A&R representatives, you'll create a robust network that enhances our ability to support and promote our artists effectively.
To excel in this role, you should possess a deep understanding of the music industry, excellent communication and interpersonal skills and a knack for recognising and nurturing talent. Your passion for music and dedication to fostering creativity will serve as the foundation for your success as A&R Manager.
About the role:
Reporting to the Head of A&R, the A&R Manager will be responsible for managing the day-to-day relationships of signed writers, identifying and developing new songwriters and producers, signing and cultivating talent; and building and maintaining relationships with industry professionals.
Essential requirements:
Strong knowledge of music industry trends and developments, with a proven track record of identifying and developing successful talent
Strong creative and strategic skills, with the ability to think outside the box and develop successful strategies for songwriters and producers
Previous experience/contacts within the artist community, artist management, producers, writers, tastemakers etc.
A genuine passion for music and a deep knowledge of various genres
Excellent organisational and time management skills
Strong attention to detail and ability to handle multiple tasks simultaneously
Ability to work independently as well as in a team-oriented environment
Cohesive ability at interpersonal and communication skills, both verbally and written
Positive demeanor and patience
Flexibility to work long hours (including weekends for gig attendance)
Experience using the Microsoft suite
In-depth knowledge and hands-on experience in utilising various digital platforms and streaming services such as Spotify, Apple Music, TikTok, Instagram, Meta (formerly Facebook), Twitter, YouTube, Discord, Twitch, and others.
A&R Analytics experience
Desirable requirements:
Working experience within cross-functional teams, senior management and external clients
Any other language
Bachelor's degree in music business, business administration, or related field
If you're ready to take on this exciting opportunity and contribute to the growth and development of our songwriters, apply now with your resume and a cover letter outlining your relevant experience and why you are the ideal candidate for this role.
Sony Music Publishing is an equal opportunity employer. We celebrate diversity and are committed to creating an inclusive environment for all employees.
Please note only shortlisted candidates will be contacted.