Artist Merchandising Account Assistant
Super Special
|
Full-time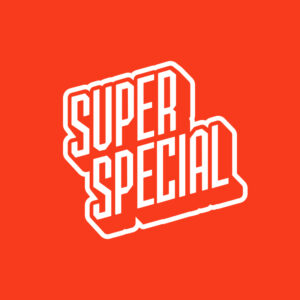 Super Special is looking for an Artist Merchandising Account Assistant to continue delivering the best bands and brands to music fans across Australia.
As a part of the Super Special Team, you will have the opportunity to develop and grow our artist merchandise business that lives across a diverse portfolio of e-commerce platforms that delivers the greatest online music merchandise shopping experiences in Australia.
Process driven, analytical and system orientated will be key to driving confidence with our partners to ensure quoting efficiencies and product excellence with an OTIF delivery.
You will be collaborating with a high performing, fast-paced team to build a premium experience, fit for the savviest online consumer.
Super Special is home to two of the largest music and music culture eCommerce stores in Australia; 24Hundred and SpaceMirror. We support the merchandise needs of some of Australia's most creative and innovative artists, record labels and music creatives by helping to communicate direct with fans and offer fun products and campaign support.
With a large automated in-house merchandise production setup, fulfilment and creative team, Super Special will continue to remain at the forefront of Australian music merchandise retail.
The Artist Merchandising Accounts Assistant will join the team to ensure a smooth communication of information to the internal team to deliver best in class merchandise for our artist partners.
Duties include but are not limited to;
Work with eCommerce Merchandising & Buying Manager for all inventory for clients with regular review of reports on aged stock and plans for movement of stock
Support the timely and profitable delivery of our products and services to our clients.
Support the coordination of client account product needs and internal communications to deliver on time and to spec. This role requires accuracy and attention to detail as well as ensuring all systems are followed
Drive back-end process and internal communication for all consignment accounts
Focus on providing client quotes in M-Power and relevant information for seamless process
Scheduling and reconciling work in calendars
Super Special is part of UNIFIED Music Group that is this year celebrating our 10th year in business by continuing our rapid growth in the four key areas of operation; artist management, label services, events and merchandising. Across the group, UNIFIED is involved in supporting and investing in careers of creatives, staff and talent as it delivers releases music via labels UNFD, Domestic La La and THAA, manages the careers of domestic and international talent in music and gaming, festivals (UNIFY Gathering, Land of Plenty), merchandise (Super Special, Built to Spill), creative services (The Annex) and other artist services (Lonely Lands Agency).
EQUAL OPPORTUNITY AND DIVERSITY, EQUITY & INCLUSION
UNIFIED Music Group acknowledges the traditional custodians of the land and pays respect to elders past, present and emerging. We pride ourselves on being an equal opportunity employer, with a focus on ensuring that we are engaging with and supporting the local and international communities which are close to the heart of the UNIFIED Music Group Impact Committee.