CLIENT SERVICES COORDINATOR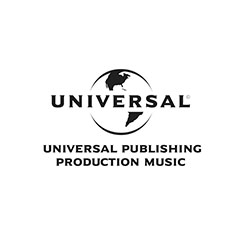 Universal Music Publishing Group (UMPG) is one of the world's leading music publishers with offices in 47 countries representing some of the world's most talented and high-profile songwriters and catalogues.
We are looking for a creative and enthusiastic Client Services Coordinator to be a part of Universal Production Music (UPM), UMPG's in-house production music division. You will be responsible for the management of the client service, sales, and relationships across major TV Promos (both Free-To-Air and Pay TV broadcasters), TV Production, Radio and Media within Australia and New Zealand. This is achieved by engaging new clients and their specific music and licensing requirements, building relationships as well as maintaining well-established business dealings with existing clients. We're seeking candidates who really love people; client-facing, meeting new customers as well as collaborating in a close Universal Production Music team environment.  
YOUR ROLE
Client management, servicing and communication, across Australia and New Zealand, with the responsibility of 'top tier' clients from the UPPM customer base
To foster strong client relationships and drive synch revenue
General music supervision as well as initiating proactive and targeted music pitching via album highlight emails and whilst client facing
Provide creative and quality customized playlists via the website
Product presentation to clients and providing creative music supervision around our entire Universal Production Music catalogue
Identify and secure new business opportunities
Ensure client management systems are up to date, with regular contact with the broader team
Collaborating of marketing, promotional and entertainment initiatives within budget
UPM team and client administration responsibilities
WHAT YOU WILL NEED
Proven ability in a Client Relations/ Account Managing role
Basic understanding of music copyright & production music
Experience or interest in digital music technology, music marketing & promotion, audio production
Appreciation and passion for music
Broad musical knowledge crossing all eras and genres
CRM/client database experience, e.g., Salesforce or equivalent