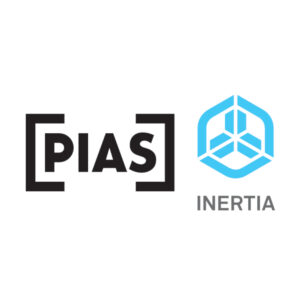 Position
The Digital Manager will be responsible for the development, implementations and management of key digital campaigns; that includes marketing, social and streaming campaigns for the [PIAS] Group (\"the Group\"). The [PIAS] Group includes Inertia Label Services and [PIAS] Australia – The Label Group. 
About You
We're on the hunt for someone who's passionate and driven to take the lead on our artists' releases by leading digital marketing campaigns and working closely with DSPs on playlisting, editorial, marketing activations on and off-platform.
About [PIAS] Australia
Inertia Music's Label Group, [PIAS] Australia, works with some of the world's most exciting independent labels (Astral People Recordings, Transgressive, Heavenly Recordings, ATO) and artists (Jesswar, Arlo Parks, HAAi, Mildlife, Fever Ray). 
[PIAS] Australia works closely with Inertia Music's Artist & Label Services arm, and is a member of the [PIAS] group of companies.
Key Responsibilities in the Region Australia + New Zealand. 
What you'll be doing:
Collaborate with Marketing Managers, the Label Group Director and the Director of Label Services to deliver high quality release campaigns and activations in partnership with DSPs.

Support the Director of Label Services with regular DSP meetings on key priorities and marketing opportunities for our artists.

Weekly pitch documents and pitching tasks to key DSPs.

Reporting on playlisting and working with Director of Label Services on optimizing organic growth.

Advising Marketing Managers on DSP on and off platform marketing tools to drive streaming.

Advise and collaborate with the Marketing Managers on creating, implementing and reporting on robust digital marketing campaigns including a focus on data, media buying, content (placement and creative) and audience development.

Manage, monitor and optimize strategic digital advertising activity to ensure campaigns are effective, cost-efficient and on time. 

Drive the digital presence (social media, communications, streaming) for the Label Group with the Marketing Managers. 

Advise and collaborate with artists, management and labels in improving their digital strategies.

Represent [PIAS] Australia's Label Group to the highest standard at all times, including at external events and gigs where required. 
About you:
Prior experience in digital and social management (preferably within the music industry) and understanding of digital marketing.

Working knowledge of music streaming platforms.

A passion for and deep knowledge of technology, and curiosity in new digital trends and consumer behaviour.

Ability to manage multiple deadlines and tasks

Development of strong business acumen and analytical skills.

A music lover!
[PIAS] and Inertia Music are equal opportunity employers. We embrace diversity and are committed to a working environment where no one will be treated less favourably on grounds of their gender, race, disability, sexual orientation, religion, belief or age.
To apply please submit your CV and cover letter addressing the above criteria.