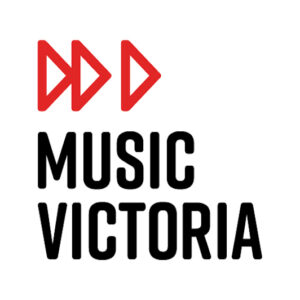 Melbourne > CBD & Inner Suburbs
ROLE OVERVIEW
We're looking for a customer service extraordinaire to take the lead in delivering our member engagement strategy, and to support the Music Victoria team in event delivery and office coordination as the first point of call and face of the organisation.
POSITION TYPE
Full-time or part-time (minimum 3 days), to be negotiated with successful candidate.
Ongoing contract with a three-month probation period.
Flexible working arrangements e.g., the above hours can be spread across several days, working some from home and others in the office.
ABOUT MUSIC VICTORIA
Music Victoria is an independent, not-for-profit organisation and the state peak body for contemporary music. We are focused on delivering initiatives for musicians, venues, music businesses and professionals, and music lovers across all modern genres. Music Victoria provides advocacy on behalf of the music sector, actively supports the development of the Victorian music community, and celebrates and promotes Victorian music. www.musicvictoria.com.au
EMPLOYMENT POLICY
Music Victoria acknowledge the rich contributions made by people from a variety of backgrounds to the Victorian contemporary music scene. We are an equal opportunity employer who aim to have a diverse group of people working with us, and we strongly encourage applications by First Nations people, people from culturally and linguistically diverse backgrounds, people with disabilities and people from the LGBTIQA+ community. We understand the needs of people with family and cultural obligations – providing a flexible working week, and part-time positions. Our philosophy is based on generosity, empathy, and a commitment to deep work satisfaction for employees. We know that this is repaid in retaining committed, passionate staff.
REPORTS TO: General Manager
DIRECT REPORTS: Contractors as required
COLLABORATES WITH: All Music Victoria staff
KEY TASKS
Develop, implement, and coordinate a high-quality membership engagement service that integrates with Music Victoria's broader activities.
Process memberships in a timely manner, guiding prospects on the benefits of each level, and reaching out to develop relationships with those not yet engaged with Music Victoria.
Manage member enquiries in a timely manner, finding solutions, allocating to correct staff if beyond role scope, and escalating where necessary.
Support integration of membership data with our CRM – Nutshell and drive the relevant data segmentation for specific opportunities.
Manage the Jobs and Opportunities pages and the Gig Guide on the Music Victoria website (including curation and weekly updating).
Distribute annual members survey and collect responses into report form.
Manage member discount provider database, and service discount providers.
Be the first point of call and face of the organisation, managing the front desk, office operations and presentation, and the [email protected] email account.
Coordinate event logistics including booking speakers, venue/zoom, catering, ticketing, access requirements, and liaising with marketing re: promotion timelines.
Assist with event delivery tasks including set-up, hosting, artist/guest liaison, catering, question time, and intern and volunteer management.
Coordinate Music Victoria Awards judging panels, voting process, and submission enquiries.
Represent Music Victoria on panels / workshops / industry events (shared with all staff).
Document and report on the above for our Board, staff, and stakeholders.
SELECTION CRITERIA
ESSENTIAL SKILLS AND EXPERIENCE
1.     Extremely good attention to detail and ability to follow protocols and procedures and establish new ones where necessary.
2.     Experience in working with databases, mail delivery software and filing systems (We use Microsoft Office Suite including word and excel, Google drive and associated apps, Outlook, Dropbox, Survey Monkey and Nutshell)
3.     Strong planning and time management skills, with the ability to work independently (a self-starter).
4.     An understanding of the need for the music industry to be safe and inclusive for people from underrepresented groups such as First Nations people, people of colour, Deaf/ disabled people, and the LGBTIQA+ community.
5.     Empathy and understanding of goals, philosophy, and role of Music Victoria.
DESIRABLE SKILLS AND EXPERIENCE
1.     Strong existing networks in and extensive knowledge of the Victorian music sector.
2.     Good writing, interpersonal skills, and professionalism.
3.     Significant customer service experience.
4.     Experience using WordPress, Awardsforce.
5.     A self-reflective approach to work, including awareness of one's position in the world, any privileges as well as responsibilities that come with one's position.
APPLICATION PROCESS
1.     When after reading through this document and visiting our website, you have further questions about the role, please email Music Victoria; [email protected]
2.     Your application should consist of a one-page covering letter, your response to the selection criteria addressing "Essential Skills and Experience" including examples, a brief CV, and the names and contact details of two professional referees.
3.     Applications by email only should be sent to [email protected] by 12noon AEST on Monday 21st November 2022.
4.     After the close of applications, shortlisting and interviews will take place. You will be notified by email if you are successful in progressing through to the interview stage.