Finance & Accounting Associate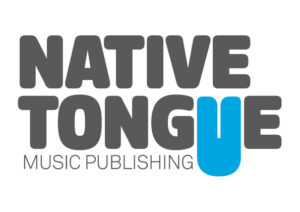 Melbourne > CBD & Inner Suburbs
Our team are dedicated music industry professionals with a passion for developing creative talent in the Australian and New Zealand music markets. We are a global exporter of music talent, and take pride in representing some of the worlds most known and loved music in the Australian and New Zealand markets. 
Our workplace is a flexible, collegiate environment with a collaborative culture.
This is a Permanent Part Time Position – 4 days per week
Position Purpose: Finance & Accounting Associate is responsible for all day-to-day accounting tasks. The objective is to ensure accurate accounts are maintained in an efficient manner meeting all necessary timeframes for royalty accounting, financial and tax reporting and to provide support to other finance team members.
Core Responsibilities:
Responsible for all day-to-day accounting inclusive of tax administration, royalty accounting, all reconciliations, invoicing, billing and bank payments.
Prepare routine internal reports to track revenues and NPS.
Collect and maintain details for payment and contract administration in finance systems.
Outline of Specific Functions:
Maintain accurately reconciled accounts across all Native Tongue companies
Process invoices and bills & bank payments for authorisation
Effective control of creditors and debtors with monthly and quarterly processes
Prepare routine tax reporting for Native Tongue Australia inclusive of quarterly BAS and monthly IAS statements for authorization and payment by Head of Finance & Administration
Prepare & pay bi-monthly Native Tongue New Zealand GST returns.
Prepare and submit monthly NRWT returns to IRD NZ, and attend to any annual reporting.
Prepare and submit annual WHT report to ATO.
Assistance with EOFY checks and reconciliations in preparation to release data to accountants for annual financial reporting and tax return preparation.
Assist with any annual auditing requests.
Work with Head of Sync Licensing & General Manager (NZ) to reconcile and account quarterly Licensing income from both the Australian and New Zealand companies, including processing & payment set up of all master & control fee bills to artists within set timeframes.
Work with Head of Catalogue & Operations to ensure quarterly composer income is accurately accounted to composers and through our royalties system.
Work with Copyright & Royalties Manager to maintain consistent accounts between Xero and Maestro, including preparation of monthly and quarterly royalty cash receipts, quarterly account reconciliation between Xero & Maestro advance and opening balances as part of the quarterly royalty accounting – with guidance from Head of Finance & Administration.
Carry out quarterly royalty accounting process in conjunction with Copyright & Royalties Manager. Be responsible for preparation, entry, checking & payment set up of quarterly royalty accounting with direction from Head of Finance & Administration.
Preparation, entry & payment of annual NTRM accounting with input from Creative Manager.
Preparation, entry & payment of bi-annual Record Label accounting to artists with review by General Manager, Best & Fairest Records.
Maintenance of payee bank details in financial accounting software and banking.
Preparation of periodic routine internal reports with guidance from Head of Finance & Administration, including, licensing, cash receipts, royalty income coding, income tracker & writer investment reports.
Assistance with ad hoc financial reports as requested by Head of Finance & Administration.
Attendance to third party requests for financial information including government and professional body surveys with guidance from Head of Finance & Administration.
Assist with ingestion of new contracts by requesting payment information and once supplied reviewing to ensure it reflects the contracted relationship.
Respond to payment and tax enquiries from external stakeholders/clients.
Support and train other finance team members, and provide expert excel & data management assistance to all Native Tongue employees on request.
Provide ad hoc project and administrative support to executive team from time to time upon request.
Requirements:
The position requires a qualified accountant with a minimum of 1 year post qualification experience
Royalty accounting experience is an advantage, however training in royalty accounting will be provided
Ability to present financial data clearly
A focus on accuracy and ability to follow-up to ensure issues are resolved.
Organised with excellent time management with the ability to meet ongoing reporting and filing schedules
Clear communicator and ability to problem solve
Outcome focused with the ability to pitch in and work towards team or company goals
Strong excel knowledge
Xero and Netsuite experience an advantage
This is not an exhaustive list of all activities worked on but is a guide to the individual's responsibilities.
Native Tongue provides a generous employee benefits package with a focus on health and wellbeing.
Native Tongue is an equal opportunity employer and prohibits discrimination & harassment of any kind. All employment decisions at Native Tongue are based on business needs, job requirements, individual qualifications and worked experience; without regard to race, colour, religion or belief, sex, sexual orientation, gender identity, family or parental status, national origin or disability status.
ABOUT NATIVE TONGUE MUSIC PUBLISHING:
Native Tongue is an independent music publisher with offices in Australia and New Zealand. Established in 2003, Native Tongue has built a respected catalogue of songwriters, including Grammy-nominated writer/producer Stuart Crichton (Backstreet Boys, Kesha, Kygo, Robin Schulz), multiple ARIA Music Awards winner, Courtney Barnett, APRA Silver Scroll award winners Aldous Harding, Marlon Williams, Don McGlashan and Dave Dobbyn, and internationally acclaimed artists The Amity Affliction, Vallis Alps and The Jezabels. Recent signings include M-Phazes, Vera Ellen, There's A Tuesday, and Reb Fountain.
Native Tongue represents over 40 international catalogues, including Barton Music, Because Editions, Boosey & Hawkes, Cloud 9 Music, Concord Music Publishing, Domino Publishing Company, Faber Music, Roys Boys, PULSE Publishing, Ultra Music and Wixen Music.