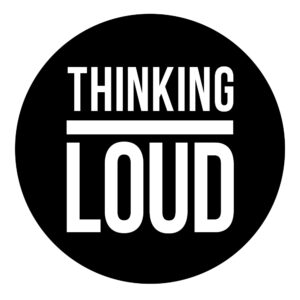 Thinking Loud's PR and experiential work gives young Australians access to ground-breaking artists, culturally intelligent content, and curated brand experiences.
Clients include global brands such as SXSW, Red Bull, Absolut, Jameson, Young Henry's, Wrangler and Ben Simmons' DoMore Project, as well as a roster of artists and creatives that features the likes of Sampa The Great, Genesis Owusu, Hiatus Kaiyote, Flight Facilities, Hayden James, Jorja Smith, Winston Surfshirt, AJ Tracey, Cub Sport, Cosmos Midnight and Royel Otis.
Thinking Loud is seeking an experienced Freelance Publicist to join the team for a short-term contract. You'll be helping to drive earned outcomes for our clients, providing project management support on key PR projects, working collaboratively with Australian media, and delivering outstanding, thoughtful editorial results for all campaigns.
Key Responsibilities:
Write press releases and form pitches
Work collaboratively with Australian media to deliver considered editorial output across music, mainstream, lifestyle, pop culture, and fashion publishers
Proactively manage internal agency process documents and tools, including coverage trackers, run sheets, worksheets, KPI trackers, and content schedules
Work with the team to ensure the client roster retains a level of quality control
Demonstrate behaviors consistent with Thinking Loud's values as a business
Skills & requirements:
Minimum 2-3 years PR, label or agency experience
Strong capabilities in pitching and devising creative story angles
Established media contacts
Experience managing client relationships and developing quality PR strategies
Experience delivering in a fast-paced environment displaying logical thinking, forward planning, and the ability to identify, flag, and solve problems 
Ability to work autonomously
Exceptional coordination, administration, and communication skills
Passion for music and PR, as well as an active interest in what's happening in culture 
Experience working with music and events is preferred