The Brag Media is Australia's largest music publisher, we publish titles like Rolling Stone, Tone Deaf and more.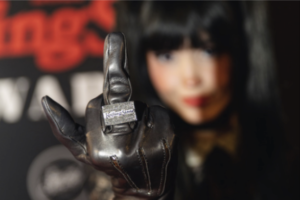 To put it simply, we are going to launch an e-commerce store and want to find someone who can help us put the strategy together, launch new products and build and engage our customer base.
If you're someone who always needs to be told what to do before you take action–  don't apply.
You need to be creative, see things no one else in the team does, solve problems on your own and inspire our eCommerce growth. 
You will;
Work with the most iconic music brands – Rolling Stone, Tone Deaf, The Brag and more

Establish, lead and implement our eComm strategy. You will literally be the first eCommerce employee and will be responsible for taking our eCommerce business from $0, to millions. 

This is an incredible opportunity for an experienced, collaborative E Commerce/Online leader with an entrepreneurial hunger.  As Head of eCommerce you will  maximise online revenue and EBIT by being responsible for all online product and content, performance marketing, data and CRM.
You'll be responsible for:
The set up and management of our eCommerce store, owning and driving the commercial outcomes and online promotional plan

Managing the P&L and budget of the eCommerce strategy in collaboration with our finance team

Establishing our manufacturing and distribution partners 

Online product life cycle management and discount, promotional & pricing management

Ongoing analysis of website performance, forecasting and reporting

Ensuring all major brand and social campaigns are represented and supported online

Stakeholder and relationship management within the editorial team and across the group and wider business

The identification and delivery of all growth projects and initiatives
What experience do I have?
7+ years digital experience including marketing, data and analytics and optimisation of e-commerce website(s)

Track record delivering profitable eCommerce outcomes

Success in the delivery of multiple e-commerce projects while still delivering commercial outcomes in a multichannel environment

Confident communicator who can effectively collaborate with all other retail functions

Ability to work in an agile and fast-paced environment deep dive into e-commerce solution design/troubleshooting, and identify solutions

Budget, P&L management and financial accountability and delivery
This is a full time position based at our office near Drummoyne. If interested, please apply now and all shortlisted candidates will be contacted.