The Brag Media is Australia's largest music publisher, we publish titles like Rolling Stone, Tone Deaf, The Brag and more. 
We are also a marketing agency, we run social media for many brands and we need someone to head this up!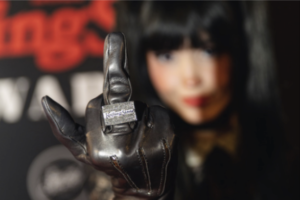 About the role:
We are looking for someone to lead the social media & content strategy for both the brands we work with, as well as our own publications. 
You will have a knack for creating awesome content (whether it be images/videos etc) and deeply understand the heart beat of culture to be able to make engaging content. 
If you're someone who likes to be told what to do –  don't apply.
You need to be creative, see things no one else in the team does, solve problems on your own and inspire new social strategy. 
We will hire an expert who:
Understands the analytics of social media and can use that data to influence their content social strategy

Has a track record of making great content which results in impressive engagement
Key Responsibilities:
Own and execute the social media content strategy for the brands we work with as well as our own publications

Community management

Rapidly respond to trending topics with brand relevant content

Implement strategies to grow reach and gain new followers

Regular content reviews and employ data and customer insights to iterate and improve

Collaborate with the wider digital team to develop content plan to ensure commercial and brand alignment

Craft copy with consistent tone of voice and ensure alignment of tone of voice across channels 

Create a loyal and engaged following on social media for all brands in line with KPI's 

Stay up to date with trends, best practices and platform updates for all social media channels 

Use Social Media tools and Google Analytics metrics to expand, evolve, and optimise campaigns  

Analyse performance data and communicate findings to digital team through daily, weekly and monthly reporting
WHERE CAN YOU WORK FROM? 

Ideally we'd love you in our office in Sydney, Australia, however if you are the Beyonce we are looking for, we are open to remote work anywhere in the world. 
HOW TO APPLY
When you click apply you will be asked the following questions;
Please submit links of content you've created

What skills do you have (photoshop, Final Cut etc)