Label Group Coordinator
[PIAS] Australia
|
Full-time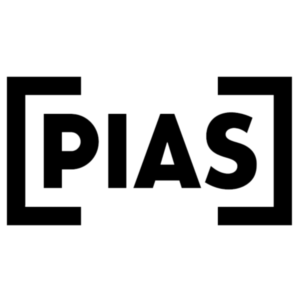 Job Purpose
An exciting entry level position, working across all aspects of marketing, promotions and A&R within the [PIAS] Australia Label Group. Reporting to the Head of Marketing and working within the Label Group's Promotions and Marketing team, the role will assist in the research, delivery and amplification of all [PIAS] Australia's repertoire.
About [PIAS] Australia
Inertia Music's recently rebranded Label Group, [PIAS] Australia, works with some of the world's most exciting independent labels (Astral People Recordings, Transgressive, Heavenly Recordings, ATO) and artists (Jesswar, Arlo Parks, Mykki Blanco, Wave Racer, Claptone, Shady Nasty). 
[PIAS] Australia works closely with Inertia Music's Artist & Label Services arm, and is a member of the [PIAS] group of companies.
About You: 
A passion and sound knowledge for independent music, an intimate knowledge of Inertia and [PIAS]'s artists and releases 

Intune with emerging, and new bands from around Australia & regular consumer of new music

Excellent written communication skills.

Sharp organisational and time management skills.

Experience with Mailchimp, Promo Jukebox, AMRAP & AIR IT,  servicing, and various other industry relevant services is desired.

Impeccable attention to detail is essential. 

Must be eligible to work in Australia.
Key Responsibilities:
Coordinate [PIAS] Australia's external communications including social media, website and weekly newsletter

Coordinate and deliver Inertia and [PIAS]'s releases via Promo Jukebox on timely schedule to relevant media and tastemakers

Assist Marketing Managers with digital product setup, sales sheets, reporting, booking in radio and print ads, coordinating assets and various tasks as required.

Assist Promotions Managers with drafting press releases, weekly servicing emails and various tasks as required.

Coordinate artist award nominations and weekly ARIA surveying for [PIAS]/Inertia releases

Exercise discretion when dealing with confidential information

Attend live shows and music industry events regularly outside of normal work hours
[PIAS] and Inertia Music are equal opportunity employers. We embrace diversity and are committed to a working environment where no one will be treated less favourably on grounds of their gender, race, disability, sexual orientation, religion, belief or age.