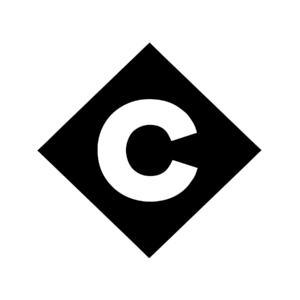 Concord is the independent, worldwide leader in the development, management and acquisition of sound recordings, music publishing and theatrical performance rights. Concord has offices in Nashville, Los Angeles, New York, London, Berlin, Miami, Melbourne, Sydney & Auckland.
CONCORD MUSIC PUBLISHING represents more than 600,000 copyrighted works by the world's most celebrated songwriters, composers and lyricists. Spanning nearly two centuries of song, through a vast array of genres and territories, Concord Music Publishing also supports a diverse group of contemporary creators producing important and popular new songs and musical works. Concord Music Publishing is home to the world's leading classical music publisher, Boosey & Hawkes, and operates exclusive joint ventures with top pop music publisher, Pulse Music Group and Hillary Lindsey's Hang Your Hat Music
Reporting to the Senior Director, Sync Licensing, the Licensing Manager is an integral member of the Sync Licensing team in ANZ working with Concord's diverse and highly valued catalogue of works.
Position Purpose:
To manage licensing activity and identify new sync opportunities for the wide-ranging Concord Music Publishing roster and controlled masters across all media with a specific focus on Film & TV and Gaming. A critical element of this role is to manage administrative functions for the ANZ sync licensing team.
Core Responsibilities:
Work within Concord's ANZ Licensing team to ensure all sync licensing requests are addressed from request to clearance through to licensing and invoicing, including drafting and redlining license agreements.
Maintenance of licensing information in the Concord global sync licensing system.
Manage general licensing inbox for the Australia and New Zealand offices.
Work closely with the Director, Sync and Director, Concord New Zealand to build on existing relationships and create new connections in the Film & TV and Gaming sectors.
Contribute to team pitches for sync licensing briefs for use in film/TV, advertising and other third party uses in a timely manner.
Contribute to client meetings to engage with potential licensors and generate new business.
To proactively drive opportunities through networking, maintaining, and developing relationships with potential clients.
Provide administrative support to other Concord offices and sub-publishers as requested.
Perform any other duties and tasks related to the department's role and responsibilities that might be assigned by the team's management from time to time.
Outline of Specific Functions:
Negotiation and clearance of Concord repertoire for licensing including drafting of sync licensing contracts and invoices.
Provide ideas to team pitches for sync licensing briefs or other music servicing.
Responsible for maintenance of up-to-date database of ANZ based third party licensing parties, actively researching new contacts in film and television production and gaming.
Stay up to date with industry trends and best practices in music licensing.
Requirements:
2+ years in a music synchronisation environment with proven results in licensing music across all media forms. Experience with DISCO music servicing software and or a publishing environment is a plus.
Good knowledge of and passion for a wide range of contemporary music across multiple genres and contemporary knowledge of music use in sync with film/TV and advertising.
Excellent Word and Excel skills.
Strong negotiation and contract management skills.
Ability to multi-task, prioritise and work efficiently across a number of different projects simultaneously.
Self-directed, pro-active and a flexible, willing team member, performing all duties to a high standard.
Benefits:
Competitive salary
Corporate Health Insurance
5 weeks annual leave
Flexible working by arrangement
A host of other employee benefits are provided in our annual employee benefits schedule
Concord is an equal opportunity employer. We employ, train, compensate and promote regardless of race, religion, colour, national origin, sex, disability, age, veteran status, and other protected status as required by applicable law. We believe that diversity, inclusion and equity is paramount for the creation of music, theatre and film that celebrates and empowers all cultures.