Music & Licensing Manager, ANZ
West One Music Group
|
Full-time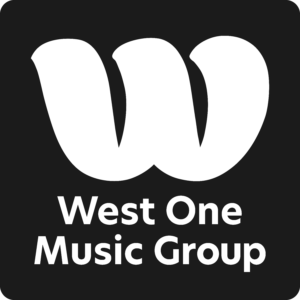 Are you an experienced, client driven music licensing person ? We're looking for someone to join our ANZ team in Sydney. APPLY NOW!
Reporting to the Senior Music Licensing Manager in Sydney, the successful candidate will be responsible for generating music usage, creating relationships with music users and gaining deep knowledge of the broadcast industry and how music is used in these territories.
Role Mission:
To contribute to the dynamic and significant revenue growth generated by our WOMG music offerings (catalogue and custom music).
You will have proven professional experience in the industry and be fluent at dealing with licensing and rights management or sales/business development. You'll be fluent in the conversation surrounding music licensing rights in the context of audiovisual content and how performing revenue is generated as well as what music licensing means for each individual client.
Experience required:
Salesforce, Field Sales, Cold Calling, Account Management and 5 years of Sales experience in media preferably.
Skills: communication, administration, licensing, sales, relationship building, strategic planning, Salesforce.
This role involves:
Proactively promoting our music to all clients and prospects
Attending to all phases of the sales cycles with a goal of increasing quality of service to new and existing clients
Tracking customer behavior and entering data into our CRM to build and maintain an active client list
Responding to client briefs for music requests and ensuring clients have access to our music through all delivery mediums
Bringing excellent commercially informed relationship building skills and being a proponent of WOMG's culture
The successful candidate will be:
A great communicator and relationship builder
A lover of accuracy, detail, and administration
Eager to learn and contribute to a growing business
Passionate about music and how it plays an integral role in the media landscape
A true team player
A motivated, people person with a strong desire to succeed and maintain high ambitions in sales and account management
Able to thrive independently and proactively while contributing to the overall growth strategy
Able to bring knowledge of licensing and media to the role
Please state if you have any accessibility requirements as part of this application. We welcome applicants of all abilities.
Due to the volume of applications we receive we are unable to respond to everyone. If you don't hear back from us within four weeks, please assume that you have not been selected for consideration.
About Us
We are West One Music Group – a collaborative community of the brightest minds in music, dedicated to producing music for media. We bring together leading composers and artists to create soundtracks for the world's most creative media encompassing TV, film, advertising, gaming, radio or online. Born in London in 2002, we now have offices and local production facilities across the globe.
COVID-19
West One Music Group continue to follow the government guidance regarding COVID-19 with the priority of keeping our employees safe and well. West One Music Group employees are currently working remotely and from our office in Sydney.
Inclusion, Diversity and Equity at West One Music Group
West One Music Group is an inclusive working environment and we are committed to equal opportunities, diversity and inclusion, therefore we welcome and encourage applicants from all sections of the community.
GDPR
Once we have received and filtered CVs and contacted those we'd like to progress further in the recruitment process, we will destroy any record of applications unsuccessful at this stage. We operate our recruitment process in line with GDPR rules and confidentially and securely hold of personal information on CVs / covering letters only for the duration that's necessary under these guidelines.