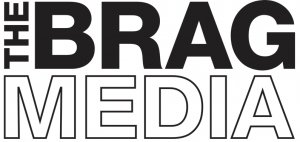 The Brag Media is Australia's largest music publisher, we publish titles like Rolling Stone, Tone Deaf, The Brag and more.
About the role:
We are looking for an ambitious and driven critical thinker to lead our newsroom. This role won't be easy. You'll always need to be on top of the news, on the pulse of breaking stories and cultural trends, and understand social platform changes and algorithms.
We are looking for our next Bragger who has:
Exceptional writing and grammar skills

A proven understanding of trends and culture 

Critical thinking expertise with an ability to analyse trends and make swift content decisions 

The ability to lead and mentor a team of less experienced writers

A strong understanding of social platform changes, trends and algorithms

Confidence with reviewing data analytics and incorporating insights into your work (e.g Google Analytics)

The ability to work in a fast-paced environment with ambitious targets

The ability to produce balanced, objective content
Key Responsibilities:
Analyse trends and make swift content decisions using your judgement

Source, create and develop strategies for meaningful content that garners a high volume of visits, and encourages awareness and excitement around our content

Constantly research and come up with new initiatives to increase engagement on all sites

Assist with liaising and working with customers/clients/advertisers when needed

Follow The Brag Media's style and creative manuals, keeping our work objective and balanced

Conduct weekly check ins with editorial staff to discuss article angles and trending topics 

Monitor and ensure SEO is compliant across all articles

Check in weekly with managing editor regarding targets 

When not on shift, monitor breaking news and assign to the team accordingly

Send regular news insights to managing editor 

When not on shift, be available for staff that are on shift to ensure we never miss breaking news

Manage writer rosters and set targets for staff

Manage freelancers and freelancer budgets

Be willing to work outside of work hours expectedly and unexpectedly when behind on targets or when needed by the wider team
WHERE CAN YOU WORK FROM? 
Ideally we'd love you in our office in Sydney, Australia, however if you are the Beyonce we are looking for, we are open to remote work anywhere in the world. 
HOW TO APPLY
When you click apply you will be asked the following questions;
Please submit links of content you've created

What skills you have (photoshop, Final Cut etc)