PR & Promotions Manager (Maternity Cover)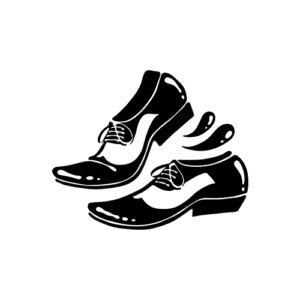 Seeking a senior PR/Promotions Manager with a passion for music and a knowledge of emerging and established Australian indie / dance artists for a 6 month maternity cover with both the Sweat It Out and Central Station Records labels.
Sweat It Out is a Sydney-based record label started by the late and great AJAX. Central Station Records has a long history in the Australian dance music scene dating back to 1976.
The Position is based in Sydney but open to work from home options for non-Sydney Australian based applicants.
POSITION SUMMARY:
We are looking for a dynamic, music loving person to to lead and manage the implementation of promotional strategies across release campaigns, build relationships and maximise opportunities across all media outlets for all key brands including but not limited to Sweat It Out, Club Sweat, Central Station Records, Tinted Records, October Records, Soul Modern, Dinky and Dark Machine Records.
POTENTIAL RESPONSIBILITIES (NOT ESSSENTIAL)
– Manage and delegate workflow for PR & marketing department.
– Engage third party services when additional resources are required.
– Lead PR & marketing WIP meetings to go over campaign allocation, set up, campaign updates, advise on next steps across PR & marketing.
– Ensure release plans / details are communicated to all internal and external stakeholders.
– Manage internal PR & Marketing systems and structures for the business to operate to its full potential
– Lead and communicate on PR & Marketing departments across the labels to improve all systems in external release campaigns, and internal functionality of the business
– Work with operations and A&R to manage and update current release schedule as necessary to support its successful delivery
– PR training for junior staff as applicable.
PRIMARY RESPONSIBILITIES (ESSSENTIAL)
– Writing press releases, media presenters, promotional copy, artist bios
– Sending out Press Releases to media.
– Identify and present carefully selected singles and videos to specific media channels (radio, television, DSPs, digital or other) for promotion and editorial
– Assist with Radio servicing and implement radio strategy across community, dance and commercial radio.
– Responsible for increasing CSR/SIO radio chart share on a weekly basis
– Developing, sourcing and contacting potential media targets.
– Assist and liaise with international partners.
– Share feedback from media channels in internal WIP meetings to help with strategy, planning and next steps for releases.
– Create, share and manage release campaign timelines with marketing manager and communicate the rollout directly with artists and managers and partners
– Host or attend formal and informal media presentations and social events
– Implement promotional strategy across all promotional partners
– Ensure appropriate allocation of promotional opportunities
– Provide post-promotional campaign analysis to key stakeholders as requested
– Ensure artist exposure is aligned to their priorities and needs
– Proactively keep regular contact with key stakeholders to support their needs (artists, managers, media channel contacts)
– Escorting artists to and from promotional media appearances as necessary
– Proactively provide data and update artists and managers on progress of their product/s
– Proactively update media channels on products and trends
– Maintain an up to date approach to music industry and trends to maintain expert presence amongst clients
– Respond to client queries in a timely and effective manner
– Identify promotional and business opportunities and act on these strategically
– Continually think of different avenues to sell and promote artist products
– Set up and manage artists' promotional schedules including but not limited to organising interviews, booking media, and escorting them to events
– Maintain relationships with remote media contacts
EXPERIENCE:
– Minimum three years experience of working in a similar role
– Record label experience preferable but not essential
SKILLS & KNOWLEDGE:
– Highly passionate about music
– Strong attention to detail
– Excellent time management and multi-tasking ability
– Sound oral and creative written communication
– Excellent interpersonal and relationship building skills
– Strong MS Office skills
– Knowledge of ASANA, Mailchimp, Slack
– Ability to take direction and work autonomously
– Display a high level of motivation and drive
– Creative
– Professional and well presented
– Works well under pressure
– Ability to work well as part of a team
All applicants will receive consideration for employment without regard to disability, protected veteran status, age, race, creed, color, religion, sex, marital status, affectional or sexual orientation, gender identity or expression, ancestry, nationality, or national origin.