Publicist – Parental Leave Cover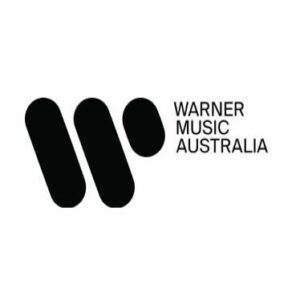 Sydney > CBD/Metro/Inner East & West
Warner Music Australia is a proud record label who understands that every artist and label partner is as unique as every music fan. We are a fearless, creative team of obsessive music fans who believe in each other and are committed to excellence for the international artists we care and work for locally and our beautiful, diverse and talented local roster that we call family.
We ensure that we are always adding value as a label and every day we work with this in mind. Our team brings creativity, compassion, experience, passion and a global network. We take care in delivering. 
 
With our broad and diverse roster of new stars and legendary artists, Warner Music Group is home to a collection of the best-known record labels in the music industry including Asylum, Atlantic, East West, Elektra, FFRR, Fueled by Ramen, Nonesuch, Parlophone, Rhino, Roadrunner, Sire, Warner Records, Warner Classics and Warner/Chappell Music, one of the world's leading music publishers with a catalogue of more than one million copyrights worldwide.
 
Our Sydney office is situated on the Nura aka land which traditionally the Gadigal people of the Eora nation were custodians of, and our Melbourne office operates on Wurundjeri Woi Wurrung country.
 
Music is a force for good in the world, and the music industry is made up of artists, songwriters, and people from every background.  We aspire to lead the way in opportunities for all. 
 
Job Title: Publicist
A little bit about our team:
The Promotions and Publicity team are results driven and creative as they implement strategic media campaigns for some of the most exciting artists in the world. Working alongside outlets across press, tv, radio and the digital space, they establish and maintain relationships with Australia's music media, the artists and their teams and understand the evolving media landscape. This is a dream job and team, where you get paid to listen to and talk about Ed Sheeran, Cardi B, Daine, Jessica Mauboy, Gunna, Lizzo, Charli XCX, BOYSODA, Bruno Mars, Saweetie, Jack Harlow and Fred Again.. every single day.
Why this could be your next big break:
The purpose of this role is to generate publicity and promotional coverage for domestic and international WMA artists through compelling storytelling. As a publicity professional with a deep understanding and appreciation for recorded and live music, you will: eagerly collaborate with a passionate and tight knit team to create multi-channel artists' publicity and content strategies; identify media targets (with a particular focus on press, online & TV) through cross-team collaboration; bring specialised skills in innovative content and digital media to the team; collaborate with colleagues to oversee or produce artist content to provide to media, and; pitch and secure interviews. By doing this, you will effectively help tell the artists' story and build their brand as you connect them with relevant audiences.
What you'll be doing:
Implement publicity and content driven campaigns focused on building and raising an artist's profile across Australia.
Ensure successful delivery of PR campaigns for our artists. Maintains and develops media relationships to creates promotional opportunities. Takes the time to deeply understand WMA artists and audiences in close collaboration with their Promotional, Marketing and Commercial, Audience and Media colleagues.
As an expert in media relations with an established network of contacts, particularly in major online and print media, broadcast and streaming TV, you will build effective and influential relationships with a range of internal and external stakeholders locally including WMA teams (Marketing, A&R, Commercial Audience and Media, Legal) and AU media.
Implement integrated publicity, promotional and content campaigns that leverages traditional media (TV/Print/Online) alongside non-traditional channels such as podcasting, social, digital and influencer content (collaborating with internal leads on owned and stakeholder channels) to maximise and artist's reach and engagement. Experienced in crafting written communications including media releases, key messages, Q&As.
Deliver PR plans in collaboration with Head of Content PR & Communications and pitch content placement and coverage in music media, providing regular (e.g. weekly) reporting/feedback for campaigns to key internal and external stakeholders. The role has the opportunity to focus on TV and artist content strategies and ideation that best tells the artists' story and builds the artist brand through traditional and non-traditional media, in collaboration with the artist.
Work with Artist Relations team members to support and deliver effective artist promotional visits to Australia, including ensuring positive feedback from media and artists on events, interviews and functions run by WMA to support your artist's publicity strategies. 
About you:
A minimum of 2 years in a publicity/communications/content role in the music or entertainment industry (music industry experience preferred) or 2 years experience working in the Australian music media
Proven experience working collaboratively within a team
Exceptional written and oral communication skills
Excellent relationship management, communication, influencing and presentation skills.
Proven track record of implementing strategic publicity and content-led campaigns across all media formats, including social and digital content.
Proven ability to prioritise projects and activities within a high pressure environment
Proactive, future-facing and driven
Demonstrated experience in implementing original concepts, or creative ways to achieve goals or solutions
Why join us?
Here at Warner Music Group we're all about our people. We are one global company made up exclusively of knowledgeable, passionate, and creative people.
It is the mission of every member of the WMG team around the world to create a nurturing environment for artists, songwriters, and the people behind the music – at every stage of their career. We strive to set WMG apart by embracing a philosophy of innovation – it's part of our company's DNA. 
Consider a career at WMG and be a part of one of the most influential forces in culture today. 
Love this job and want to apply?
Within your cover letter to us please clearly summarise how you have the required experience for the role.
Then click the "Apply" link at the top of the page, or apply directly with your LinkedIn. Applying with LinkedIn will import all of the information you put in your profile, but will still allow you to upload a resume and cover letter.
Don't be discouraged if you don't hear from us right away. We're taking our time to review all resumes, and to find the best people for WMG.
Thanks for your interest in working for WMG.  We love it here, and think you will, too.
We are an equal opportunity employer that is committed to inclusion and diversity and will not discriminate against any applicant or employee on the basis of age, sex, sexual orientation, race, color, creed, religion, ethnicity, national origin, alienage or citizenship, disability, marital status, familial status, military or veteran status, or any other legal recognized protected basis under federal, state or local laws, regulations or ordinances.
We are committed to working with and providing reasonable accommodations to individuals with disabilities. If you need a reasonable accommodation because of a disability for any part of the application or employment process, please send an e-mail to [email protected] and let us know the nature of your request and your contact information.