Social & Content Optimiser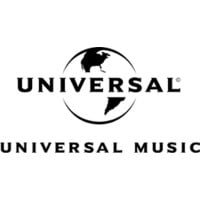 OUR STORY
We are Universal Music Australia (UMA), Part of The Universal Music Group. We are the world's leading music company. In everything we do, we are committed to artistry, innovation and entrepreneurship. We own and operate a broad array of businesses engaged in recorded music, music publishing, merchandising, and audio-visual content in more than 60 countries We identify and develop recording artists and songwriters, and we produce, distribute and promote the most critically acclaimed and commercially successful music to delight and entertain fans around the world.
Universal Music Australia is looking to appoint a creative and innovative:  Social & Content Optimiser, to execute best practice optimisation strategies for Artists and owned channels across all key platforms with the aim of maximising engagement and monetisation for our artists.
 
YOUR ROLE
Our Social & Content Optimiser will be working in a team of social content specialists to support artist development, through digital awareness and engagement strategies, to deliver amazing fan experiences, this role is ideally suited to candidates with social media management or content publishing background, who have demonstrable experience in content marketing with an innovative mindset. Ideally, the person is passionate about content creation, current in social and cultural trends and has an understanding of performance data to assess what works.
Social Partner Account Optimisation: 
To support the team to ensure all social platforms (Facebook, Instagram, TikTok) account processes are optimised; 
Specialise in using in app editing of impactful short-form content for platforms like TikTok, Reels and YouTube Shorts. 
Support the team with developing Creator relationships and executing influencer campaigns.
As a natural collaborator, you will build strong internal relationships and work with key stakeholders internally (locally and internationally) and externally to ensure project outcomes are impactful and measurable.
 Deep and ever-growing knowledge of emerging trends in content marketing while consistently applying and ensuring these are communicated and shared across the business.
 Content Optimisation and Trends 
Ability to conceptualise original, topical and engaging multimedia content and find new and innovative ways of storytelling that align with various artist/project content strategies.
Be responsible for ideating and editing short-form video content that harnesses the key native features and best practices as suited to maximise reach across social/content platforms.
Using various tools to identify and track culturally relevant moments and trends across key UGC platforms like TikTok, YouTube and Instagram.
Creator Partnerships
Support with the day to day management of creator collaborations campaigns.
Community Management (Owned Profiles):
Manage social media communities by responding to social media posts and developing discussions.
Manage the scheduling of posts across social platforms. 
Creating and executing a content plan to support our audience objectives
WHAT YOU WILL NEED
Experience in working online creative videos and assets for digital content & Social media management platforms like YouTube, TikTok, Instagram, Facebook, Snapchat etc. 
Basic understanding of Adobe editing suites or other video editing platforms
Experience working within community groups & activating community moderators 
Experience in YouTube Channel management, Influencer marketing or Social Creator content production is desirable.
Passion for music.