Social Media Manager
This Is An Adventure Inc.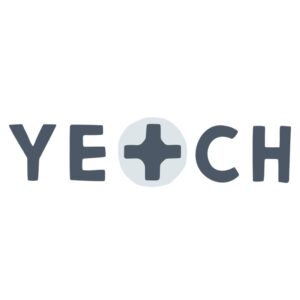 Simone Giertz is looking for a Social Media Manager / Copywriter to join her product business team at Yetch. This is a part-time position with potential for full-time.
What you'll be doing:
Managing all social media accounts for the brands Simone Giertz and Yetch 

Manage customer service process for Yetch 

Oversee and liaise with Fourthwall for everyday store agendas 

Manage the marketing launch of new products

Take on the tone and voice of Yetch the brand to plan and create written content

Repeatedly explain why "Giertz" is pronounced "Yetch" which makes absolutely no sense and for this Simone is sorry.
You (ideally) have:
An excitement (or at least, tolerance) for weird projects.

Experience managing social media accounts for similar brands

Experience tracking and reporting data and analytics for social media accounts

Copywriting experience for a similar brand

A great attitude when dealing with customer service enquiries

Based in Los Angeles, or anywhere really because who gets to see people anyway.
If this sounds like you, please send an application and an example of some social media copywriting work you have done in the past to [email protected]
If this doesn't sound like you, I tip my hat to you for making it all the way to the end of this posting. Come back soon.
ABOUT YETCH
Simone Giertz (pronounced 'yetch') is a Swedish inventor and product designer, known for creating unique solutions to everyday problems.
She created YETCH after years of prototyping and one too many "how is this not a thing, this should totally be a thing." You can follow her latest projects on her YouTube channel.