Sports and Politics Journalist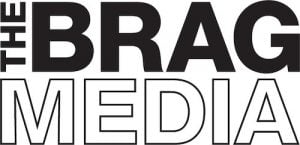 The Brag Media is a leading music and entertainment publisher that holds fervent conversations with over 2 million gen-z and millennials across our channels every month. We generate meaningful and engaging content for artists and brands every day.
We are currently searching for multiple creative thinking skilled writers, with a tenacious, inquisitive attitude to form our core investigative reporter team.  The opportunity to work with us is on a contractor/freelance arrangement, therefore you will require a valid ABN and relevant business insurances to be considered.
The publication will cover Australian sport and politics, but not in the way you'd expect.
The successful candidates will have:
2+ years (preferred) digital longform writing experience
A deep knowledge and passion for either sport and politics, or both
Knowledge of the MEAA Journalist Code of Ethics
A hunger for producing accurate, unbiased, investigative pieces which are far-reaching and powerful
A portfolio of published bylines in reputable publications which heavily cover sport and politics
An ability to deliver matter-of-fact reporting, while commenting on the social issues surrounding politics and sport
An understanding of digital marketing and brand differentiation
Tertiary qualification or equivalent in either digital or communications
Social media and community management experience
Our team is full of creative minds and therefore the ability to think outside the box is essential
As a business to business working arrangement, we will negotiate attractive service fees on a per article basis.
If you are keen to work with us, please send some examples of your work and your ABN to our Managing Editor, Poppy at [email protected].