TOURING & PRODUCTION COORDINATOR 
Jungle Merchandise
|
Full-time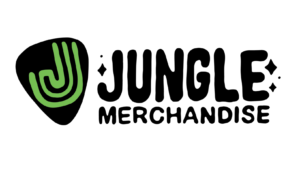 TOURING & PRODUCTION COORDINATOR 
Jungle Merchandise has an incredible opportunity to join our tour merch team in Marrickville, Sydney. We are ideally looking for someone who has some touring and merchandise experience, and wider music industry knowledge.
Reporting to the Production Manager, you will be responsible for production of all artist merchandise and all aspects of the tour revenue stream. 
Responsibilities:
Manage ongoing tour operations and logistics;
Manage production of all artist merchandise, local and offshore;
Forecast individual projections, identifying final gross, per head, touring expenses, venue fees;
Research previous artist products lines/sales history;
Determine sizing and quantities that fit a band's demographic;
Help navigate split/drop shipments, diminish overstocking/spacing issues;
Hire local merchandise sellers and determine venue sales capabilities;
Manage touring inventory and organise reruns as needed;
Organise logistics to and from warehouse, suppliers, and venues;
Supervise and track product shipping/logistics ensuring tour merchandise arrives in time;
Retrieve tour sales/settlements, liaise with artist manager/tour manager directly, and provide updates;
Submit purchase orders and manage invoicing to artists;
Work with the finance department on tour settlements;
Manage stock in warehouse and pack stock shipments as required;
Interstate travel may be required as directed; and
Any ad-hoc tasks as required.
Key skills and experience:
Minimum of 2 years relevant experience is preferred;
Proficient in Microsoft Office including Excel and Outlook;
Excellent communication skills, both verbal and written;
Excellent interpersonal skills;
Excellent multi-tasking skills, time management, attention to detail and follow up;
Strategic thinker and creative marketer;
Results-oriented and self-motivated;
Ability to work under high pressure, fast-paced environment and meet deadlines;
Ability to work as part of a team and autonomously;
Ideally, you will have had some exposure to the music or entertainment industry and have built a network of contacts
About Us
We are Jungle Merchandise, a fast-growing custom merch company working primarily in music and the creative sectors. 
We are proudly independent and are committed to creating a strong, sustainable, responsible business that not only wows our customers but also provides a rewarding place to work, with opportunities to develop personally and contribute to a fast-growing business with ambitious plans.
Our Core Values
We strive to make sure our core values come to life in the way we approach everything we do. See if our core values resonate with you:
Reliability – Count on us to get the job done
Excellence – We always do our very best 
Respect – Trust each other and value all contributions
Resourceful – We maximise all opportunities
Fun – Humour is essential to our success
The role is based at our office in Marrickville, working a regular day of 9am to 5pm Monday to Friday
Application deadline: 30/12/2022
Job Type: Full-time, Permanent