Welcome to the BRAG's weekly rundown of what's hot in the coming seven days of cinematic releases, wherein my job is rendered completely pointless by the juggernaut that is the Star Wars franchise.
Nevertheless, watch in awe as I struggle manfully to crack some of next week's huge list and find something – literally anything – to talk about other than lightsabers and Stormtrooper race politics.
STAR WARS: THE FORCE AWAKENS
It's been 37 years since first they graced the screen, but Han, Leia, Chewie, R2-D2 and Luke Skywalker himself are back among the stars in the most anticipated film of the year.
The Force Awakens brings lens flare enthusiast, Star Trek helmer and world's luckiest son-of-a-bitch J.J. Abrams on as writer/director, presumably in order to prevent George Lucas from further decreasing the quality of his own obituary.
It has a diverse and fascinating cast on its side (with Daisy Ridley, John Boyega and Gwendoline Christie leading the charge), as well as a plot hidden in shadow, so what could possibly work against it? Besides, you know… the fans…
tl;dr Hoping for this reaction…
—
ELIXIR
Here's something of a tonal leap for you – straight from likely box office record-breaker to tiny arthouse limited release! Elixir is an Australian-German co-production that places the great surrealist artists André Breton and Tristan Tzara in a 21st century Berlin sharehouse with punk pioneer Malcolm McLaren.
The concept alone seems dredged from the wastebasket of an arts undergrad, but if it stays true to the arts movements it loves, it could make for a classy USP on your end-of-year lists.
tl;dr Attacking the spectator could be back in vogue.
Unfamiliar with the image? Check out Salvador Dali & Luis Bunuel's surrealist classic Un Chien Andalou in full here.
—
THE TIGER
This Korean tale of man versus wild beat Alejandro González Iñáritu's The Revenant to our screens and should make for an intense historical drama.
Set during the Japanese occupation, the story follows a hunter tasked with hunting and killing the last tiger in the Korean peninsula, a beast of enormous size. It pairs Oldboy's Min-sik Choi (as seen in last week's TL;DR) with brutal writer/director Hoon-jung Park, known for his unflinching approach.
tl;dr Better get a move on, Leo…
—
YOUTH (Boxing Day release)
Sometimes you get the distinct feeling that the film you're watching was not made for you. Being as I'm white and male, it's an uncommon feeling (and not a bad one), but Paolo Sorrentino's Youth is certainly aimed at a market with a greater understanding of the complexities of life in retrospect.
Michael Caine and Harvey Keitel are two sides of the same coin – artists of age, one retired and the other fighting for relevance. Their journey is soundtracked by Mark Kozelek, AKA Sun Kil Moon, which should give you an idea of the film's general bitter melancholy. However, there is an astonishingly beautiful sentiment hidden within.
READ our full review of Youth here
tl;dr A movie of great beauty, though oppressively slow. Long live Michael Caine. —
ALVIN AND THE CHIPMUNKS: THE ROAD CHIP
Remember last week, when I said I didn't wanna shit on kids' films all the time? Why, world? Why must you test me like this?!
How anyone can even tolerate, let alone enjoy, the high-pitched voices of these cash cows for 90 minutes at a stretch is beyond me, even if they are pre-tweens. Critical reception and box office returns have been on steady decline for this dreck, and if we're lucky they'll vanish permanently from our screens within the decade.
tl;dr As appealing as a romantic weekend with this guy.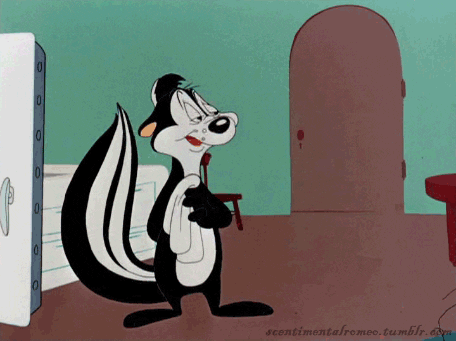 —
And now for THE VERDICT – maybe you only get the chance to see one of these flicks on the big screen, and you don't wanna waste that night out. So, drum roll please…
Unless you're briefly visiting a screening of Road Chip to attempt to set the projector on fire, there's only one clear choice this week. Feed the machine, sheeple – it's Star Wars or bust.
Until next time!
Write a Letter to the Editor
Tell Us What You Think