Prominent scientists have called for convicted child killer Kathleen Folbigg to be released, citing strong evidence for her innocence. 
As per Sydney Morning Herald, Folbigg was jailed back in 2003 for the murder of her three children, Patrick, Sarah and Laura, and for the manslaughter of her son Caleb. The alleged murders took place in the decade from 1989. The children all died between 19 days and 19 months.
However, in a new development a petition signed by 90 esteemed scientists has argued that vital new medical discoveries have been made in the intervening years, which point towards the children dying from natural causes.
"Mutations in this gene are one of the best recognised causes of sudden death in infancy and childhood, both while asleep and awake," the petition states. "Ms Folbigg's convictions were based on the prosecution's theory that she smothered all four children. Yet there is no medical evidence to indicate smothering.
The Governor should have no doubt that the case against Kathleen Folbigg is entirely circumstantial. It is based on the proposition that the likelihood of four children from one family dying of natural causes is so unlikely as to be virtually impossible. This logic … permeated the trial and the 2019 inquiry."
The petition maintains that "a reasonable person should have doubt about Ms Folbigg killing her four children", given the newfound evidence discovered by the experts who studied the CALM2 mutation. "Deciding otherwise rejects medical science and the law that sets the standard of proof," it states.
The petition was sent to Governor Margaret Beazley AC earlier this week. A spokesperson from Government House in Sydney said the matter had been referred to NSW Attorney-General Mark Speakman and the Governor would await his advice.
"In exercising the royal prerogative of mercy, the Governor acts on the advice of the responsible minister, the Attorney-General," the spokesperson said.
Australian National University Professor of Immunology Carola Vinuesa, who also signed the petition and was asked to analyse the genomes of Folbigg and her children in early 2019, stated that there was credible medical evidence that pointed towards natural causes of death.
"It is our responsibility as scientists to assist our legal peers so that they can rely on scientific, peer-reviewed evidence and ensure that domain experts are at their disposal to solve the issues of a difficult legal case," she emphasised.
Folbigg is seeking to change the outcome of the 2019 judicial inquiry that reinforced her guilt for the crimes. The judgment will be decided at a later date.
Check out ABC News In-depth story on Kathleen Folbigg: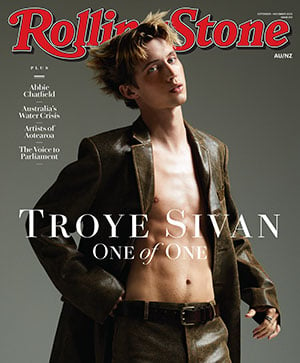 Get unlimited access to the coverage that shapes our culture.
Subscribe
to
Rolling Stone magazine
Subscribe
to
Rolling Stone magazine