Alex Fevola has shared some more insight on how she felt when she found out her husband at the time, Brendan Fevola, had been having an affair with Lara Worthington [nee Bingle].
The photographer – who was married to Breandan for nine – years previously said that she found texts between Lara and Brendan on her husband's phone that were suggestive, and called the 19-year-old model to confront her about the affair. The couple separated in light of the affair, but got back together shortly after.
Lara has said that she didn't know Alex had a wife during their five-week affair – until she heard a baby in the background during a phone conversation.
Alex has stressed that she believes Brendan was at fault for the affair, telling Mia Freedman on the
No Filter
podcast that she doesn't blame his mistress.
"To be clear 100 per cent of the fault lays with Brendan,'' Alex said of the affair.
"He was the one who was married and in a relationship. I think what we went through at the time, he had to travel at the time and had gone to Ireland and he was unravelling himself.
"He wasn't handling the pressure and the public profile. It was all too much.'
Alex also shared that despite being the victim of cheating, she was harshly judged and criticised by the general public when news of the affair went public.
Love Health & Wellness?
Get the latest Health & Wellness news, features, updates and giveaways straight to your inbox Learn more
"I understood there'd been a lot of publicity around Brendan and if you have a public profile you've got to cop everything that goes with it but I just felt it was so insensitive.
"Some of the people that did that to me and made fun of me were women with children and families and I just thought how can you think this is funny? I guess people that don't know you, it's a distant thing."
"I think it goes back to being a WAG, 'well you're married to a footballer what do you expect?'
"That was the underlining message I was receiving so there was little to no sympathy because what did I expect? Do I agree with it? No, but I think the other misconception is that people constantly assumed you couldn't actually love that footballer."
"You're with him for the money, you're with him for the lifestyle. First of all when we first got together I was supporting him. He was a young player, pretty much unknown.
"I was in a great place and ready to fall in love, I'd met this great guy and he was fantastic with my daughter (Mia) so to me I legitimately fell head over heels with this man.
"And the fact he played football was something that didn't come into the picture til further down the track. It was something I didn't realise I was signing up for.
"People's idea of the relationship was that it probably wasn't authentic. I think that's why people were able to make fun of it."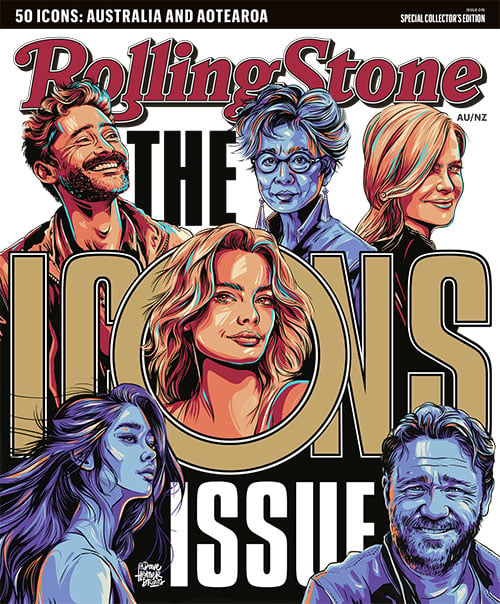 Get unlimited access to the coverage that shapes our culture.
Subscribe
to
Rolling Stone magazine
Subscribe
to
Rolling Stone magazine