★★★★
'Tocka' is a Russian word for which there is no direct equivalent in English, designed to describe the strange feeling you get when you start missing something you never actually had – that odd kind of confused absence that nothing seems able to satisfy.
Anatomy Class' Tell Me What You See is the melodic translation of that phrase, a record defined by a kind of inescapable grief and melancholia. It's a collection of pop songs with their middles poked through, a scrappy pile of signifiers that manages to be both hooky and hysterical.
Lyrically, songs like 'Peter Sellers' are addled with McGuffins, and tunes seem unprepared to really address the bone-thin elephant in the room. Lines fold into each other without rhyme or reason, and songs speak in images rather than anything more concrete – phrases are dropped to further the confusion, not to explain it away.
That said, it would be wrong to imply this record is some kind of academic exercise. Tell Me What You See is a wild, vicious howl – an album that presses down on the audience the way a tumour presses against the back of the eye.
On that level, and so many others, it is an unmitigated success – a local triumph with a dark insistence to boot.
Anatomy Class'Tell Me What You Seeis anindependentrelease available on bandcamp now.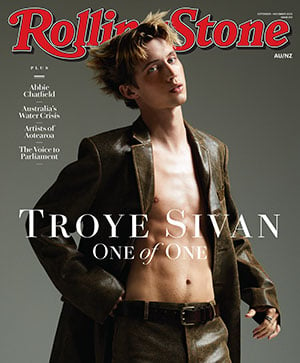 Get unlimited access to the coverage that shapes our culture.
Subscribe
to
Rolling Stone magazine
Subscribe
to
Rolling Stone magazine