The federal government of Australia will be holding a safety summit where future safety measures around dating apps will be discussed.
Dr. Rachel Burgin, a lecturer of criminology at Swinburne law school, is calling for dating apps to introduce criminal history checks.
Burgin's calls for robust verification and criminal background checks come as the federal government is set to hold a summit surrounding the verification systems surrounding dating apps.
"It is too easy for perpetrators to use apps … to hunt for victims," Burgin said.
"That needs to be stopped. We need to completely ban people with violent criminal histories or alleged histories, with any sort of civil intervention order in place, from these apps."
Burgin continued, calling for a proactive approach to prevent abusers from using these apps.
"We shouldn't be waiting until there's an absolute tragedy before we start reflecting on the way technology is used or can be used by perpetrators. We need to design for it."
Love Health & Wellness?
Get the latest Health & Wellness news, features, updates and giveaways straight to your inbox Learn more
Federal communications minister spokesperson, Michelle Rowland, said that the safety of these apps is a, "growing community concern."
"Every Australian deserves to live free from harassment and all forms of violence, including those using dating apps," the spokesperson for Rowland said.
"The government expects dating apps and websites to do all they can to keep their users safe, such as providing easy-to-use reporting processes, support for victims of abuse, processes and policies that hold perpetrators accountable, and incorporating safety by design processes."
"We need to ensure that every person on a dating app is safe. It's a complicated problem, and we must be united in our approach," the spokesperson said.
A report from the AIC (Australian Institution of Criminology) stated that three-quarters of survey respondents had reported experiencing sexual violence on dating apps in the last five years.
Other common occurrences were unsolicited images and threatening language.
A spokesperson for New South Wales minister for women, Bronnie Taylor, said they had recently written to Rowland, saying, "urgent action" needed to be taken on "the issue of women's safety on dating apps."
"Minister Taylor is eager to work through these issues with the sector, agencies, peak bodies and dating apps to identify how we can improve safety for all users and prevent further tragedies from occurring."
The Palaszczuk government was also confirmed by a spokesperson for Queensland attorney general, Shannon Fentiman, to be participating in the summit.
"The Palaszczuk government is always willing to work with the commonwealth and other states and territories to keep women and girls safe," they said.
"This includes any proposals to make dating apps safer."
Dr. Rachel Burgin's highlighting of the issue calls for the removal of violence from these spaces, and for the safety of women and vulnerable communities.
"Technology-facilitated abuse is unfortunately really common … it should be an anomaly. Violence shouldn't be commonplace in our community," she said.
"Women and vulnerable communities already navigate their access to public space in really complex ways. We shouldn't have to log off to avoid being abused."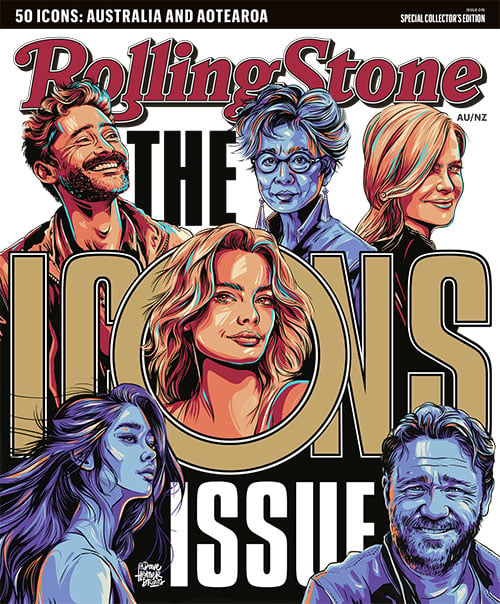 Get unlimited access to the coverage that shapes our culture.
Subscribe
to
Rolling Stone magazine
Subscribe
to
Rolling Stone magazine