Trigger warning: This article about Australian Idol contains mentions of sexual assault.
 Australian Idol was one of the most popular television shows in the country during its OG run from 2003 to 2009.
The show launched the careers of many talented musicians and created a platform for aspiring singers to showcase their skills.
However, it was not just the singing talent that captured the attention of the audience; the show was also no stranger to some major scandals.
From accusations of body-shaming to controversial romances, here are the top five scandals from the OG Australian Idol amid the show's revival.
Cosima De Vito's Withdrawal from the Competition (2003)
Cosima De Vito was one of the early favourites of Australian Idol's first season back in 2003.
Love Film & TV?
Get the latest Film & TV news, features, updates and giveaways straight to your inbox Learn more
However, her journey was cut short when she had to withdraw from the competition due to the singer's revelation that she had been diagnosed with throat nodules.
This was a big blow to De Vito's fans who had high hopes for her. Her departure from the show was a major controversy, and there were rumours that she was forced to leave the show because of a contract dispute.
However, De Vito addressed the speculation in an interview and confirmed that she left the show because of her health.
Dicko's Body-Shaming of Paulini (2003)
During the same season, Australian Idol judge Ian "Dicko" Dickson was criticised for body-shaming Paulini Curuenavuli, a Fijian-born singer, and songwriter who made it to the top 12.
Dicko mocked Paulini's gold dress after her performance, telling the then-21-year-old to "choose more appropriate clothing and shed some pounds"
The comments sparked major backlash from fans, with many (rightfully) slamming Dicko for being insensitive and rude.
Dicko later apologised for his remarks, stating that he didn't mean to offend anyone. Can you imagine those comments flying in this day and age!?
Rob "Millsy" Mills Dating Paris Hilton (2003)
Rob "Millsy" Mills was one of the most popular contestants on Australian Idol's first season, with his good looks and charm earning him a massive fan following.
However, his career took an unexpected turn when he met Paris Hilton at the Opera House after-party for the Idol finale and later hooked up with her at a party hosted by Osher Gunsberg (then Andrew G).
The pair later had tongues wagging after they attended the Birdcage on Melbourne Cup day together.
The relationship was short-lived, but it caused a media frenzy, though the singer has since revealed he finds questions about the famous fling "disrespectful" to him and his fiancee, Georgie Tunny.
Kyle Sandilands Is Dumped From Australian Idol (2009)
Shock jock Kyle Sandilands has long been known for his controversial remarks, however, his insensitive stunt in which he outed a teenage rape victim, resulted in him being dumped from the show.
During a lie-detector segment on The Kyle and Jackie O Show, the young woman revealed she had been sexually assaulted, to which Kyle shockingly replied, "Is that the only sexual experience you've had?"
His comments sparked a massive backlash, with many calling for his resignation.
Ten soon issued a statement announcing Kyle's exit, saying, "It has become increasingly clear that as Idol has remained a family-focused show … his radio persona has taken on a more controversial position."
"The recent controversy surrounding Kyle's radio program has highlighted more than ever the conflicting attitude of the two careers," the statement continued.
However, Sandilands has since returned to the judging panel for the show's 2023 revival alongside local star Amy Shark and global stars Harry Connick Jr and Meghan Trainor.
Casey Donovan's Catfishing Scandal (2014)
Casey Donovan was the winner of Australian Idol's second season in 2004.
However, her victory was overshadowed by a catfishing scandal that rocked the nation ten years later.
Donovan revealed that she had been in an online relationship from the age of 16 with a man named "Campbell" for six years, however, it later emerged that "Campbell" was not a real person but was, in fact, a close friend of Donovan's named Olga who had been pretending to be someone else.
The singer later got candid on the shocking revelation, saying she has chosen to forgive her former friend.
"I think I have forgiven her – there's some anger there definitely but I had to let it go to move forward," she told Andrew Denton in 2019.
"I think I have forgiven her – there's some anger there definitely but I had to let it go to move forward," she told Denton.
For more on this topic, follow the Reality TV Observer.
The writer used AI tools to publish part of this article. The Brag Media relies on journalists to fact check & edit all articles regardless of any AI tools used.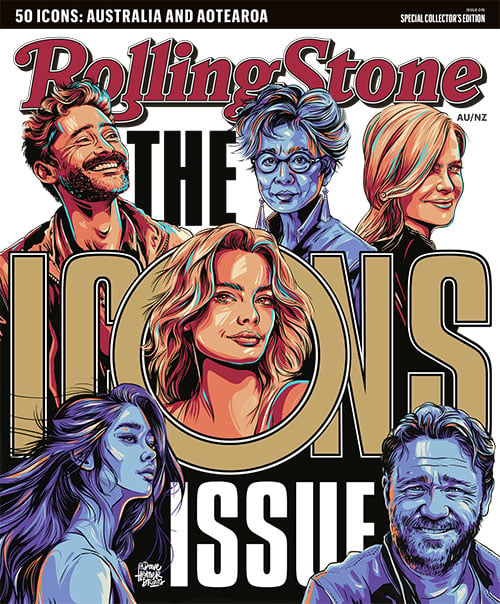 Get unlimited access to the coverage that shapes our culture.
Subscribe
to
Rolling Stone magazine
Subscribe
to
Rolling Stone magazine