It may be hard to believe, but some of this century's most popular films are turning the big 10 in 2021. 
As such, we're taking a walk down memory lane in order to celebrate some of the movies hitting double digits this year.
From the ending of an iconic franchise to comedy classics, 2011 offered up something for every cinephile to enjoy.
Without further ado, here are the best films turning 10 this year:
Snowtown – May 2011
Whether you love it or hate it, there's no denying that Snowtown is one of the most memorable Aussie films of the last decade. Based on the true story of the Snowtown murders, it made waves around the world for its unflinching portrayal of one of the most brutal crimes in modern history. It's a difficult yet immensely powerful watch filled with unforgettable performances.
Bridesmaids –  June 2011
It's hard to think of a recent comedy that's had a greater cultural impact than Bridesmaids. Women everywhere saw something of themselves in the all too relatable ensemble of characters, which included Australia's own Rose Byrne and Rebel Wilson. It was a long-awaited breath of fresh air to see a female-led comedy that wasn't done as disservice by being marketed as a 'chick flick'.
Captain America: The First Avenger – July 2011
Love Film & TV?
Get the latest Film & TV news, features, updates and giveaways straight to your inbox Learn more
The first film centring on Captain America and only the fifth in the entire Marvel Cinematic Universe, Captain America: The First Avenger was instrumental in growing the popularity of the MCU. Thanks in part to the star power of Chris Evans, the movie ended up spawning two sequels in 2014 and 2016 respectively.
Harry Potter and The Deathly Hallows Part 2 –  July 2011
After a whopping eight films that were jam-packed into a decade, the Harry Potter franchise reached its epic conclusion in 2011. Unsurprisingly, the film smashed box office records, becoming the third highest-grossing film at the time, as well as the highest-grossing of the year. As of 2021, it remains the 13th highest-grossing movie of all time and the highest-grossing of the Harry Potter series. For those who are hanging out for another Harry Potter fix, a new TV series is reportedly in the early stages of development.
Drive – September 2011
Drive signalled Ryan Gosling's transition from rom-com heartthrob to action anti-hero and boy, did the risk pay off. It's safe to say it was Gosling like we'd never seen him before at the time, and his performance was bolstered by the likes of Carey Mulligan and Bryan Cranston. The movie also marked director Nicolas Winding Refn's move to the atmospheric, neon-drenched style that is now his signature.
Contagion – September 2011
It may have premiered almost a decade ago, but Contagion has never been more relevant or sobering than it is now. Yep, this underrated film received a slightly morbid boost in popularity due to the COVID-19 crisis. However, current global pandemic or not, this shockingly accurate movie was always worth a watch. Just maybe try not to be discouraged by the fact the vaccine in Contagion was developed within a few months, okay?
Melancholia – December 2011
Lars von Trier may be an, ah, polarising director, but there's no denying Melancholia is a simply spellbinding effort. The second film in his aptly titled 'depression trilogy', it's a movie that certainly lives up to his name. It's quite the feat that a largely fantastical film that focuses on the end of the earth also features one of the most accurate and nuanced depictions of depression in all of pop culture.
The Cabin in the Woods – December 2011
Speaking of pop culture, The Cabin in the Woods managed to poke fun at all the tired tropes of traditional horror films, while still offering up genuine scares. It's a self-referential, self-aware movie that doesn't take itself too seriously, and features an early career pre – Thor Chris Hemsworth to boot.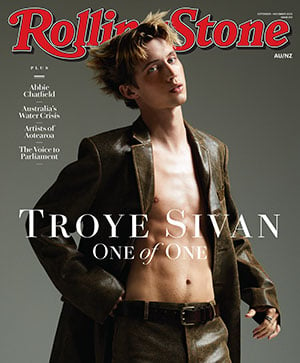 Get unlimited access to the coverage that shapes our culture.
Subscribe
to
Rolling Stone magazine
Subscribe
to
Rolling Stone magazine