2021 has got me reminiscing about all the films that are turning 20 this year and boy, are there some doozies. 
Yep, it turns out 2001 was one of this century's most jam-packed years in film so far.
From the origins of iconic franchises to modern classics, 2001 offered up something for every cinephile to enjoy.
Without further ado, here are the best films turning 20 this year:
Bridget Jones' Diary – April 2001
Bridget Jones' Diary is not only one of the most iconic chick flicks of the early 2000s, but of all time. The film that helped propel Renee Zellweger to superstardom spawned two sequels in 2004 and 2016 respectively. Admittedly, some aspects of the film have not aged well, namely, the near-constant fat-shaming of the very much averaged sized Bridget. Despite this, Bridget remains one of the most relatable protagonists to have graced our screens.
Shrek – April 2001
It's hard to think of another animated film that's had as pervasive a cultural impact as Shrek. Not only did the original movie lead to three more sequels, but it also resulted in a successful Broadway musical. Of course, one would be remiss not to mention the countless memes that still appear on social media some 20 years later. It's understandable why it has been so successful, given its plot perfectly balances heart and humour.
The Fast and the Furious – June 2001
Say what you want about the quality of the Fast and the Furious films, but there's no denying it's an absolute juggernaut of a franchise. The original film has spawned seemingly a million sequels and spin-off across the last two decades.  Given its commercial success, it's safe to assume people will be flocking to see the upcoming eleventh and final film.
Love Film & TV?
Get the latest Film & TV news, features, updates and giveaways straight to your inbox Learn more
Legally Blonde – July 2001
Legally Blonde remains the rom-com that every young woman should see. A deceptively smart, heartfelt film, it empowered viewers everywhere to find their passion and know their worth. Not only was a sequel released back in 2004, but the film has resonated so much that a third instalment is expected later this year. Oh, and it was also the second film on this list that inspired a popular Broadway musical.
Mulholland Drive – October 2001
Having already directed such trippy films as Blue Velvet and the TV show Twin Peaks, Mulholland Drive was arguably David Lynch's pièce de résistance. Near-impossible to summarise and even more difficult to categorise, the film is simply a spellbinding take on life in Hollywood. It may be an enigmatic film, but that doesn't stop it from being revered to this day.
Donnie Darko – October 2001
Yep, it seems 2001 was quite the year for mind-blowing cinema, as the wildly mysterious Donnie Darko also made its debut. While it performed humbly at the box office upon release, the film has since reached cult classic status. One of those films that you could spend hours researching theories on, it really is an unforgettable first-time viewing experience. In my case, despite having seen the film countless times, I still can't claim to fully understand it.
Harry Potter and the Philosopher's Stone – November 2001
Of all the films turning 20 this year, this one may just be the most iconic. It's hard to think of anything to say about one of, if not the most beloved franchises of all time that hasn't already been said.  Aside from the film's obvious legacy as the first instalment in a worldwide phenomenon, it's truly touching to look back on the young cast when they were just starting out.
The Royal Tenenbaums – December 2001
Although The Royal Tenenbaums may have been Wes Anderson's third feature film, it was the first to propel him to mainstream success. Featuring a stacked cast including Bill Murray, Gwyneth Paltrow and Ben Stiller, it seamlessly combined indie-film energy with star power. The film also perfectly showcased Anderson's quirky aesthetic that he remains renowned for today.
The Lord of the Rings: The Fellowship of the Ring – December 2001
2001 was capped off with the first movie in what became an extremely critically and commercially successful franchise. Not only was it the second-high grossing film of the year (behind Harry Potter), The Lord of the Rings: The Fellowship of the Ring went on to win four Academy Awards out of a whopping 13 nominations.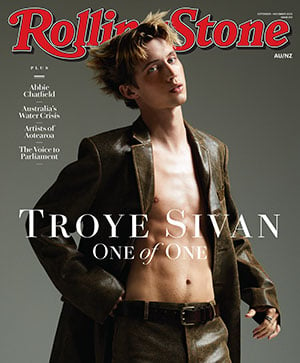 Get unlimited access to the coverage that shapes our culture.
Subscribe
to
Rolling Stone magazine
Subscribe
to
Rolling Stone magazine