There are two things you can depend on in metalcore – devoted and almost obsessively loyal fans, and an oversaturated scene. Perhaps there are three things, from the performance side at least – an eventual spot on the Warped Tour, which, if you've earned it, will secure you a career (for a while at least) as the hair bands come and go.
Arizona natives Blessthefall have been paying their dues for ten years now. They've always had a solid base of support, but this year's album Hollow Bodies struck a chord that looks set to reverberate for a while yet. Their fan base grew exponentially, they finally graduated to the main stage of Warped, and they'll bring their epic live show to Australia in the New Year. Provided frontman Beau Bokan makes it out of the backwoods of Alabama alive, that is.
"It seems [as] though that stereotype hits the nail right on the head with this place," Bokan says, half joking and half anxious as he walks through a desolate neighborhood somewhere in the Cotton State. "We're walking to a YMCA gym to go work out and we were just talking about how we feel like we're in the middle of a zombie apocalypse out here. It's very strange."
Religious zealots in those parts like to think of metalcore as the devil's music, so I ask Bokan if he's concerned about their gig later that evening. "Ha – we always get that, especially when a parent comes out to a show and they're seeing the crowd doing what they're doing," he laughs. "They just hear these blood-curdling screams and these crazy guitar sounds; they don't really know what's going on. It comes with the territory. The thing is, you get to meet them later and they're all like, 'Man, I thought you guys were all like, devil worshippers,' and we're the opposite. It's crazy."
Blessthefall really are the opposite – and as the singer in a Christian hardcore band, Bokan is a genuinely nice guy, well aware of his growing influence as their mouthpiece to legions of fans. "It took a little while to finally go, 'OK, well I'm the singer, I don't know why they wanna talk to me but they do.' I've finally embraced it, whether it be through social media or talking to fans – however, I've definitely taken a step back and am trying to look at the things I say. It's not like I was ever running my mouth off out there but I've definitely started second-guessing myself. I guess I'm editing myself, in a way; I don't want to say things that are too harsh. I'm representing the band when I speak. I think it was while I was reading letters from fans that I realised these kids depend on what we do and listen to what I say, which is crazy. It just happens organically though."
Plenty of that organic growth came within the past few months, especially following the release of Hollow Bodies. It seemed that after ten years of hard work, the band became an overnight success. "Just over the summer, after stepping up to the main stage for the Warped Tour in the States, all of a sudden we're in front of this even larger audience. Since the new record came out it's been incredible to see 'x' amount of new fans out there. I dunno what it is about this new album but it's really had an effect on people. It's an anomaly, in a way – we've been around for so long and somehow this record has just struck the right chord."
BY KRISSI WEISS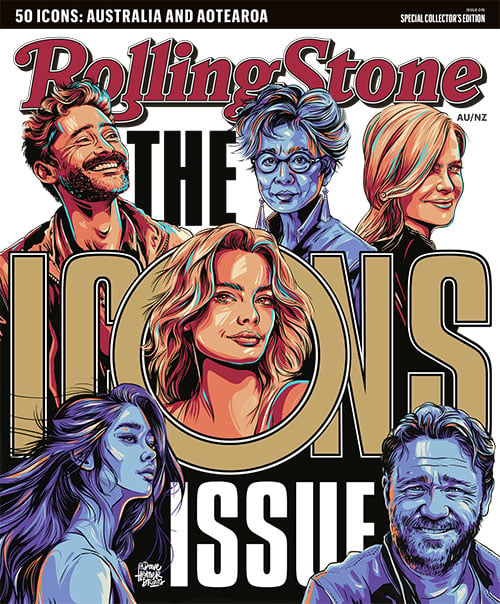 Get unlimited access to the coverage that shapes our culture.
Subscribe
to
Rolling Stone magazine
Subscribe
to
Rolling Stone magazine