The more abrasive a musician's tunes, the harder it is to imagine them pottering about in their own daily civilian life, doing distinctly human, distinctly ordinary things. It's not easy to visualise noise rock god Merzbow going for an optometrist appointment for example, or Kevin Shields of My Bloody Valentine shuffling about his kitchen in slippers making a cup of tea.
Similarly, listening to Takeshi of the ear-bleedingly loud Japanese band Boris talk about the group's touring life is rather like listening to your mum nattering away about sex. "During a previous Australian tour we all went to a large zoo where you can touch the kangaroos," Takeshi says with the help of a translator. "But actually the kangaroos seemed to have more interest in touching us, and [one] stepped on my foot. We were really at such a close distance, [with] a level of contact that you could never have in Japan, so it was a unique experience. I guess since [our] interviews are always about music, this sort of topic is interesting sometimes."
Unlike a lot of other high-touring, high-profile bands, Boris actually love to hit the road. They don't get dragged down by the deadlines or rigid schedules, and seem to cope fine with the physical toll dished out by weeks spent living in a tour van.
"It is pretty fun just seeing towns while passing through, and laughing at weird souvenirs found at rest stops and airports along the way," says Takeshi. "[Our drummer] Atsuo, being vegan, seems to enjoy good vegan food and restaurants as they are usually more easily found abroad than in Japan. Each of us has our own way of enjoying the time within the tight schedule."
Boris' upcoming Australian tour will see them perform their landmark album Pink in its entirety, with the shows designed to celebrate the ten-year anniversary of the vicious record's release. Given the decade since the work was unleashed upon the world, one might assume that Boris know its every nook and cranny inside and out – that they could recite its every chord with their eyes closed. And yet, rather the opposite is true. As far as Takeshi is concerned, the work has only become more of an enigma over the years – its mysteries have only deepened.
"Regarding the sound production and performance of Pink, in a lot of ways it is mysterious to us, even now," he says. "The magic of this kind of rock [makes] for interesting compositions. We still discover many new things when we rehearse."
Yet although Pink might not have been thrown into higher definition over the years, Boris as a band have. Their years of playing have tightened them up as a group, and they are now veritable masters of the murky, brutal noise they inflict upon their adoring audience.
"Since Pink we have been touring more often and have had more opportunities to encounter new things and pick up new values," says Takeshi. "Receiving a larger reaction than we expected gave us the confidence that we can do what we want [and] not be pinned down by any general method. I think our style of touring, recording, and making songs developed over this [ten-year] period. Our ways of expression have become more diverse, in a good way, up to the present."
Of course, Boris have also got even better at connecting with their audience – something they argue is the cornerstone of all live music. "I think communication with the audience is very important," says Takeshi. "Sometimes when the light shines on an audience member's face [who has] a look of enjoyment, the sensation that we are creating the show together with the audience becomes even stronger."
Boris play Pink at Manning Bar on Tuesday May 16. Tickets are on sale now via Life Is Noise.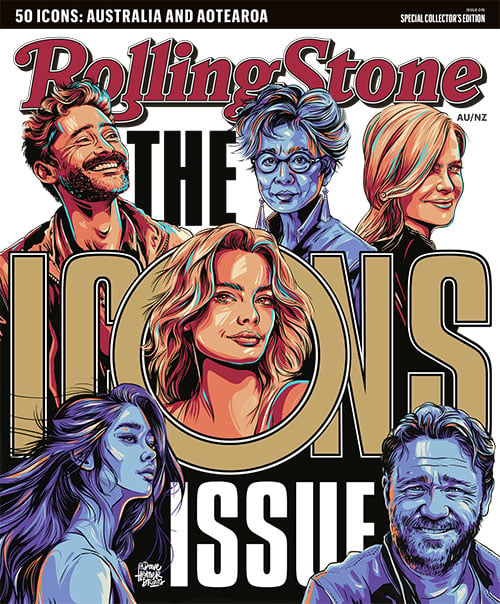 Get unlimited access to the coverage that shapes our culture.
Subscribe
to
Rolling Stone magazine
Subscribe
to
Rolling Stone magazine