It's easy to get stuck in a loop. To live in the same place for two years before stumbling across a great cafe and park within three blocks of your house, only you'd never taken a walk in that direction.
Maybe that's just me?
I'm determined not to fall back into a rut. Resigning from a 9-5 office job and moving to Byron Bay from Sydney was step one. Now that we're here, we've assembled a list of activities and groups in our local area to hit up with our son.
I say let's make the conscious choice to create those experiences. What will we remember in 10 years? The thousands of mornings, days and nights between home, work and home? No, it's the unique moments we create in between. The smallest things can spark joy for kids.
We'll drop these outings in with the regular of going to the beach for a swim and hitting the playground.
Here's the highlights of our Byron Bay hit list. I encourage you to dive into Google and find what's fun around you!
They have classes for kids to learn tumbles and trapeze. There's also a permanent play area set up with a jumping castle, playground maze thing, toys, balls, all kinds of stuff. Their rates are quite reasonable which is good for kids' activities. Something different to try.
https://www.youtube.com/watch?v=JsHOo7zxZJc&feature=youtu.be
A great spot for lunch and hands-on education about how our food is grown. They also have farm animals.
Crystal Castle
The hippy crystal capital of the Byron Hinterland. We've been there a few times, and it's a peaceful spot in the hills. They have some massive pieces out in the garden, along with a bamboo forest. Take your kids on a walking tour of the place and inspire an interest in geology at their gift shop. There's cheap little crystals for kids.
Here we go! Ole! Ole! Ole! It's time for football. My son has his Mo Salah Liverpool FC jersey. Let's do this.
Fantastic social outing for young ones to hang with other kids. Coming together for stories and hanging out in the library builds their appreciation for books and reading. Schedules vary and they're only available during school terms.
I've taken my son here already. It's quite an adventurous drive out into the Byron Bay Hinterland. On the way home we listened to all of Sgt. Pepper's Lonely Hearts Club Band before reaching Mullumbimby.
The views from Minyon Falls are some of the best in the region. The lush forest has some child-friendly walking tracks around the lookout and also goannas!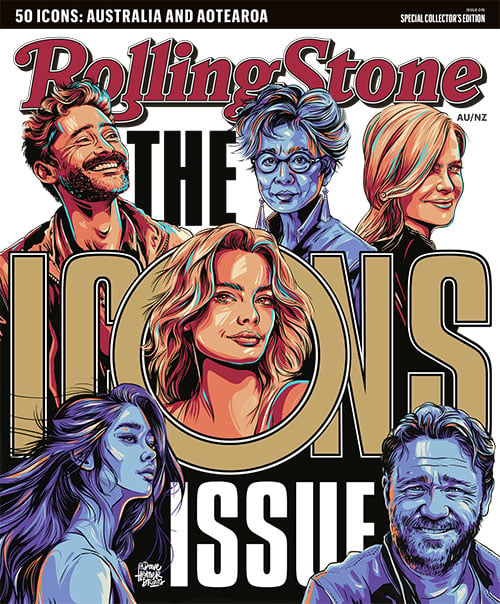 Get unlimited access to the coverage that shapes our culture.
Subscribe
to
Rolling Stone magazine
Subscribe
to
Rolling Stone magazine