When one looks back at the career trajectory of Australian pop sensation Dannii Minogue, it's clear that her narrative is studded with bold choices and unapologetic stands. Recently, she opened up about one such decision – her 1995 nude Playboy photoshoot. At a time when such a move was considered controversial, Minogue chose to take the plunge, marking a significant milestone in her personal and professional journey.
Speaking with Guardian Australia this week, Minogue insists she made the right choice in the face of harsh public scrutiny.
"My son's 12, his friends are all on their phones, they'll be Googling… I still absolutely 100% stand by that as a complete feminist move," she told the publication.
The mid-90s were a tumultuous time for Minogue. Despite being a well-known figure in the pop music scene, she found herself grappling with financial challenges. Playboy, in a surprising turn of events, offered her a way out – a substantial fee for a nude cover story. The offer was tempting but steeped in social stigma and potential backlash. Yet, Minogue, never one to shy away from a challenge, decided to seize the opportunity, viewing it as a means to assert her personal power.
Minogue's Playboy shoot, as she explains, was more than a paycheck. It was a declaration of personal freedom and empowerment. She proudly states, "My body, my choice, my space." This statement wasn't just a response to the controversy but a proclamation of her control over her body and her decisions. She had complete control over every aspect of the photo shoot, which, according to her, made her feel powerful and in charge.
No bold choice comes without its share of criticism, and Minogue's decision to pose for Playboy was no exception. The detractors were many, including her father. But Dannii, with her characteristic firmness, stood by her decision, stating that it was a "complete feminist move." Years later, she remains unapologetic, demonstrating her steadfast belief in individual agency, even as a mother.
Minogue's journey post the Playboy shoot has been nothing short of inspiring. She has continuously championed the cause of personal empowerment and individuality, not just through her words but through her actions as well. Her support for the LGBTQ+ community is well-known, and her contributions to the entertainment industry have often carried undertones of self-expression and acceptance.
Looking back at her career, Minogue's Playboy photoshoot stands out as a defining moment – an act of defiance against societal norms and a bold embrace of personal empowerment.
The writer used AI tools to publish part of this article. The Brag Media relies on journalists to fact check & edit all articles regardless of any AI tools used.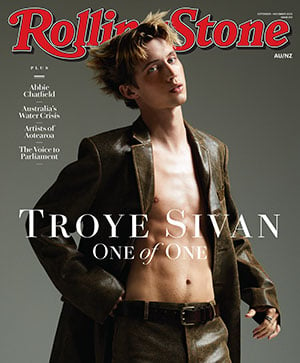 Get unlimited access to the coverage that shapes our culture.
Subscribe
to
Rolling Stone magazine
Subscribe
to
Rolling Stone magazine