HBO's Game of Thrones was gushed for over for its amazing dragons. Though only three of them, they were feared across all of Westeros. Little did we know, that was only a taste of what we would get to experience in its spin-off House of the Dragon.
According to showrunner Miguel Sapochnik, the first series would feature nine of the seventeen dragons in Westeros.
So far,  we've seen Syrax, Rhaenyra's dragon. Caraxes, also known as the Blood Wyrm which is Daemon's dragon. Laenor Valaryon's Seasmoke, who blasted his way through the battlefield at the Stepstones. Vermax, Jacaerys' dragon. Rhaenys' Meleys, or Red Queen, who hopefully scared some sense into the Hightower's in the latest episode. 
Lastly, we saw Vhagar, the largest of the dragons. In House of the Dragon we've seen that originally he was tied to Laena. But following her death, a cocky Aemond claimed him as his own. 
Love Film & TV?
Get the latest Film & TV news, features, updates and giveaways straight to your inbox Learn more
The final episode of House of the Dragon will see yet another scaly beast introduced. This dragon is the Bronze Fury, Vermithor. 
Vermithor was ridden by King Jaeharys I Targaryen, the realm's longest ruler. But after Jaeharys' passing, he has remained at Dragonstone, hiding away. 
What brings Vermithor out of hiding remains to be seen, but the trailer for episode ten teases a dramatic confrontation between him and Daemon. 
If you can do basic math, you would have put together that that is nowhere near the seventeen dragons that was promised. 
The most notable that we are yet to see is Sunfyre, the dragon of Aegon and Tessarion, the dragon of Prince Daeron. But I wouldn't hold your breath for Tessarion as Prince Daeron is yet to grace the series. 
Even so, George R. R. Martin has confirmed that Daeron is hanging out in Westeros somewhere, which means Tessarion wouldn't be far away either. 
Be sure to check out our episode 9 recap, or for something a bit lighter our collection of memes. 
Check out the trailer for episode ten!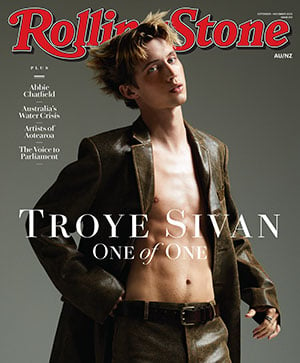 Get unlimited access to the coverage that shapes our culture.
Subscribe
to
Rolling Stone magazine
Subscribe
to
Rolling Stone magazine