I distinctly remember the first time I watched Disney's Freaky Friday (2003). 

The film is only slightly creepy given that Lindsay Lohan's fifteen-year-old character ends up with a member of staff at her school. But this 'almost' pales in comparison in the creepiness levels to what viewers of the Disney+ teen film, Prom Pact saw.

One short clip from the film which has been spreading online this week reveals digital extras in the background. The scene in question shows a crowd cheering at a high school basketball game. The front row are all normal human actors. The rows behind this are all filled with extras.
On paper, this sounds fine, but if you're currently thinking the scene is akin to Troy and Gabriella in High School Musical, you are so very wrong.

These are not normal looking extras. They are nightmare fuel.

They look like blow-up doll zombies. Stiff, wide-eyed and dead inside, they stare straight ahead. They literally look like the kinds of creatures that you might see in a Doctor Who episode.

In truth, these extras are in fact "digital models" added into the shot in post-production. This was likely done to cut costs on paying human background extras.

The clip has been shared widely on social media, with one person stating, "Reminder this is what SAG-AFTRA is fighting against". It was also noted on social media that this row of extras appears to be mostly people of colour. Accordingly, the use of digital extras in the film took work away from performers of diverse backgrounds.


The news of the clip comes as talks between Hollywood actors and studios over the ongoing strike have come to a halt.

In a statement made on Wednesday, the studio's said talks would be suspended, describing the gap between the two sides positions as "too great." Just hours later, SAG-AFTRA fired back, accusing the studios of utilising "bully tactics" to get them to bend to their demands.

It must be noted that AI has been a major sticking point in the negotiations, with actors fearing that the technology could clone their voices and likeness and allow them to me reused. The studios have still not offered meaningful protections against this.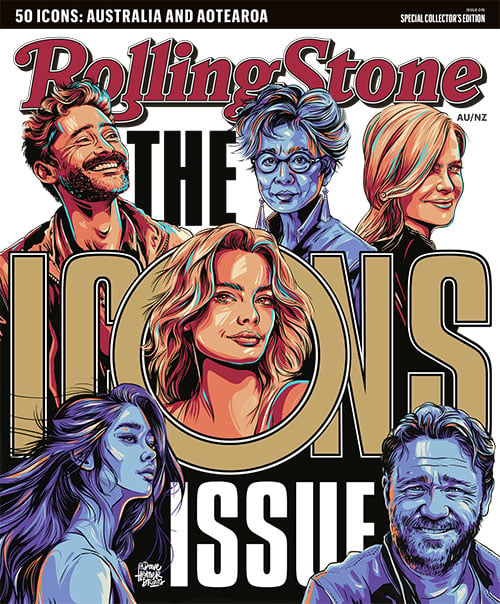 Get unlimited access to the coverage that shapes our culture.
Subscribe
to
Rolling Stone magazine
Subscribe
to
Rolling Stone magazine