Tell us about The Silence Came.
This production is a unique immersive theatrical experience where audiences roam free through three levels of an old house that is divided up into seven rooms. Every room is happening simultaneously. The audiences discover the central story and subplots by following the 14 characters that interest them. The audience members make choices based on what they have seen and in the end decide the outcome of story. It works because the audience is in control, by following the action they want and then ultimately deciding how it should finish. It's about a distorted modern society, divided by class, where people decide to stand by and let immorality reign, or do something. I can't give away any more than that.
What's the house like?
The house is a 165-year-old sandstone building that is transformed into a rabbit warren-like stage. It is the 'other' character in the show. It creaks, moves and sighs with the life of the characters but also the history of its many incarnations. There are no horrible surprises; we are not frightening people or creating a haunted house. The production is layered with social investigation and representation of contemporary Australia. It's provocative, intoxicating and at times confronting. The only surprises will be the choices the audience makes, because no two nights can ever be the same.
What are the risks in such an audience-controlled experience?
Chaos is our companion at The Silence Came. The risk is in how audiences will react to being set free in a show. It's exciting to break the conditioning of being told where to sit and when to get up and when to respond. Audiences are intelligent, astute and savvy – they deserve entertainment that trusts them, theatre that puts their desire at the centre. This production is not trying to make people feel uncomfortable or force them to participate, it's simply allowing them the right to see the show they want to see. We have created something that they can observe or manipulate, the choice is theirs.
What can the audience expect from The Silence Came, if anything?
This is not like watching the curtain go up and waiting for the answer to life's problems; curtain down. This is going through the personal cupboards and drawers of those people that catch your eye on the street – and now you are in their house. There is definitely no horror but there is certainly laughter. The question of morality and who is in control is at the centre of the show, only we as the theatre-makers don't decide who are the goodies or the baddies, because life is never that simple.
CatchThe Silence Cameat The Commons on Monday April 28, or then May 5, 12, 19 and 26.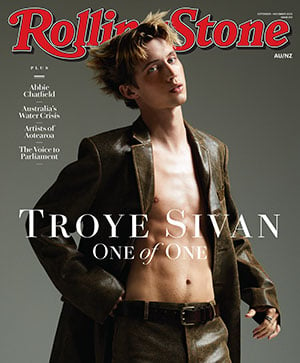 Get unlimited access to the coverage that shapes our culture.
Subscribe
to
Rolling Stone magazine
Subscribe
to
Rolling Stone magazine