Elon Musk has finally risen to become the world's richest person, overtaking Amazon's Jeff Bezos in the process.
Bloomberg News reported the updated rich list on January 7th, and it's great news for Tesla's head. Including Thursday's gains in Tesla shares, Musk had a net worth of more than $US188.5 billion ($A243.6 billion). That figure was an astounding $US1.5 billion more than Bezos.
No guesses for who came third in the list: Microsoft's Bill Gates completed the top trio, with a distant net worth of $134 billion. Imagine being able to look down on Bill bloody Gates and consider him the poor relative.
Don't worry, Australia wasn't missing from Bloomberg's Billionaires Index. Seven Aussies were included in the long list. Gina Rinehart ($A37.4 billion) and Andrew Forrest ($30.9 billion) even placed inside the top 100 people.
Musk is the famed head of advanced companies such as Space X and Boring Company, and previously co-founded and then sold PayPal. It's maybe somewhat of a surprise that Musk hasn't topped the list until now, given how much he dominates the news headlines. The success of Tesla – in which he owns a 20% stake – last year has significantly boosted his personal wealth now. The car maker's shares were even up as much as 7.4% on Thursday alone at a record high of $US811.61.
The good news for Elon Musk hasn't been without contention though. Forbes, who publish an alternative Billionaires List, still have him trailing the mighty Bezos by $US7.8 billion.They use a more conservative estimate based on the Tesla stake that Musk has pledged as collateral for personal loans.
No matter which list is correct though, at that level of income, who really misses a casual spare few billion? Musk, a notorious poster on Twitter, obviously addressed the news but in surprisingly restrained fashion. "How strange," he simply wrote, before announcing he was straight "back to work."
Well, back to work …

— Elon Musk (@elonmusk) January 7, 2021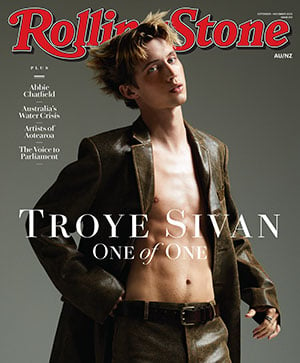 Get unlimited access to the coverage that shapes our culture.
Subscribe
to
Rolling Stone magazine
Subscribe
to
Rolling Stone magazine