Facebook has given information to Nebraska police to prosecute a teenager for abortion despite claims to encrypt user data.
A 17-year-old and her mother are facing criminal charges from the state of Nebraska after police obtained messages between the two by using a search warrant to collect the data from Facebook. The teenager, whose name is being omitted for anonymity, will be tried as an adult along with her mother, the two are awaiting trial in Madison County District Court.
This is one of the first instances Facebook activity has been used to incriminate someone having an abortion in a state with extreme restrictions on access to abortion since the US Supreme Court's decision to overturn Roe v. Wade. Nebraska currently outlaws the medical procedure beyond 20 weeks of gestation.
Just recently, Republican lawmakers in Nebraska narrowly failed to secure the votes needed for their proposal to lower the window down to 12 weeks. Additionally, Republican Governor of Nebraska, Pete Ricketts, expressed interest in calling a special session to further restrict access to abortion and said he would support a near-total ban with no exceptions for rape or incest.
"It is deeply saddening that only 30 Nebraska state senators are willing to come back to Lincoln this fall in order to protect innocent life," Ricketts said. "As Governor, I will continue doing whatever I can in my power to affirm the rights of preborn babies and to support pregnant women, children, and families in need."
The teenager being targetted by the police, and her mother, were charged in July with allegedly removing, concealing or abandoning a dead human body and concealing the death of another person after the Norfolk Police Department was tipped off that the teenager had a miscarriage in April at 23 weeks of pregnancy and secretly buried the body with the help of her mother.
Despite being told the incident was a miscarriage, the police continued to press, serving a search warrant to Facebook to access the mother and daughter's personal messages. They subsequently found messages between them allegedly detailing how she had undergone a self-managed abortion with her mother's help.
Love Health & Wellness?
Get the latest Health & Wellness news, features, updates and giveaways straight to your inbox Learn more
Facebook gave the data over to the police with no contest, despite earlier claims to protect user data within the context of the recent overturning of Roe V. Wade.
When asked at a virtual all-staff meeting, Meta CEO Mark Zuckerberg said the company would expand encryption efforts to "keep people safe." This situation could effectively lead to Facebook using it as a tool to implement end-to-end encryption.
"Protecting people's privacy is always important, I get that this is extra salient right now [with] the Supreme Court decision and that specifically bearing on privacy," Zuckerberg said according to a recording obtained by CyberScoop. "But it just has always been a thing that we care about."
"So I've had a lot of debates over time around things like encryption, right?" he said. "Where there have been some safety advocates who have said, 'Hey, if you encrypt messages, you're making it harder to see some bad behavior?' Well, you know, I think in this case having your messages encrypted is actually one of the ways that you keep people safe from bad behavior or, or overbroad requests for information or things like that."
Facebook and Meta have a history of anti-abortion sentiments they have expressed since the 2022 Roe V. Wade decision, saying they will ban people who post about mailing abortion pills into states where the medical procedure has been restricted. In May of 2022, Meta's VP of HR, Janelle Gale, told employees they would not be allowed to discuss abortion at work. NPR also confirmed Meta's policy around mailing abortion pills when they reported such posts are being systematically taken down off the site.
In June, Meta spokesperson Andy Stone told the Washington Post that the company would, "carefully scrutinize[s] all government requests for user information and often push[es] back, including in court." "We only respond to legal requests for information in accordance with applicable law and our terms and we provide notice to users whenever permitted."
This statement seems to only apply to government requests that could be damaging to the company itself and doesn't apply to users seeking a medical procedure in an oppressive state.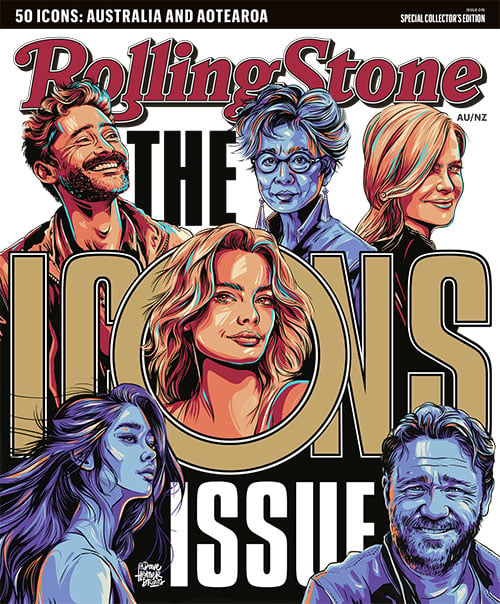 Get unlimited access to the coverage that shapes our culture.
Subscribe
to
Rolling Stone magazine
Subscribe
to
Rolling Stone magazine