If you're a game show addict, there's a pretty strong chance you've found yourself watching Jeopardy! at some point. A staple of American television, the show has been running for almost 35 years in its current format.
While the show has attempted to crack the Aussie market twice, Australian fans of Jeopardy! were recently lucky enough to score some episodes of the show on Netflix, meaning that local diehards no longer have to try streaming episodes from the US through various means.
Hosted by the iconic Alex Trebek, Jeopardy! has managed to become something of a worldwide phenomenon, with the show's famous "answer and question" format permeating mainstream culture.
With Jeopardy! frequently being cited as one of the greatest game shows of all time, we've decided to take a quick look back at five of the most memorable moments from one of the most iconic television programs ever.
April Fool's Day Switcheroo (1997)
Back in 1997, two of America's biggest game shows decided to have a little fun. Yes, without prior announcement, Jeopardy!'s Alex Trebek showed up as the host of Wheel Of Fortune, while the latter's Pat Sajak returned the favour.
The result was two rather strange episodes where it's completely unclear if the contestants were in on the joke, or just as confused as the audience was.
Three-Way Tie (2007)
Kicking things off in 1984, Jeopardy! has had a few memorable finishes over the years. However, it took almost 23 years for the first-ever three-way tie to take place.
In March of 2007, all three contestants managed to get the Final Jeopardy question correct, with all three of them managing to end up on a total of $16,000.
With this three-way tie surprising everyone, all three contestants were invited back the following day, making this the first (but not the last time), such an event would take place.
Ken Jennings Finally Loses (2004)
For a period of time in the early '00s, it was impossible to think of Jeopardy! without thinking of Ken Jennings. Appearing on the show following its 2003 rule change to allow contestants more than five consecutive appearances, Jennings quickly racked up a yet-to-be beaten record of 74 consecutive wins.
Taking place over 182 calendar days, it was on November 30th, 2004, that Jennings' streak finally came to and end. Up against contestant Nancy Zerg, Jennings incorrectly asked "What is FedEx?" to the question, "Most of this firm's 70,000 seasonal white-collar employees work only four months a year."
While Zerg was jovially titled a "giant killer" by Alex Trebek, Ken Jennings' 74-day streak is yet to be beaten.
Brad Rutter's Record-Breaking Appearance (2005)
With Ken Jennings' appearances, he became the highest-earning American game show contestant ever. However, four years earlier, a 22-year-old Brad Rutter had made his first appearance on the show, with his five-day winning streak earning him a place on the 2001 Tournament of Champions.
Winning the $1 million prize, Rutter soon became the highest-earner in Jeopardy! history, but he wasn't done there. Returning in 2005 for the 2005 Tournament of Champions, Rutter beat Ken Jennings and Jerome Vered to become the highest-earner in American game show history thanks to a $2.1 million payday.
Since then, Rutter has occasionally come back to Jeopardy!, never losing a game to date (against a human), and remaining the highest game-show earner in American history, with close to $5 million in winnings so far.
Watson Joins The Ranks (2011)
A bit confused about how Brad Rutter had never lost to a human? Well, back in 2011, the folks at IBM decided to get their question-answering computer system named Watson to go head-to-head with some of the smartest quiz-show contestants out there.
Competing against Brad Rutter and Ken Jennings, Watson squared off against two of Jeopardy!'s biggest names, eventually winning with $35,734 to Rutter's $10,400, and Jennings' comparatively low $4,800.
Bonus Round: Celebrity Jeopardy!
This one is cheating a bit, but back in 1992, the game show premiered its Celebrity Jeopardy! segment. Featuring celebrities as contestants, it quickly became a favourite amongst fans. However, it also became ripe for parody, fast becoming one of the most popular Saturday Night Live sketches ever.
Featuring Will Ferrel as the long-suffering Alex Trebek, and Darrell Hammond as the foul-mouthed Sean Connery, these segments have remained some of the funniest examples of sketch comedy ever.
Even if you're not a fan of Jeopardy! itself, it's hard not to crack a smile as Sean Connery somehow manages to fail on topics like "The Number After 2."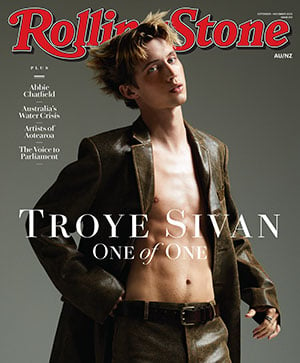 Get unlimited access to the coverage that shapes our culture.
Subscribe
to
Rolling Stone magazine
Subscribe
to
Rolling Stone magazine