Famed actress Florence Pugh and Scrubs and Garden State star Zach Braff might raise eyebrows with their romance due to the 21-year age gap between them.
However, love doesn't take age into account (unless, of course, it's illegal), and now Pugh is calling out social media trolls who are shit-talking and sending abusive messages about the couple.
"I would never in my life ever, ever tell anyone who they can and cannot love," she said in a video shared on her Instagram.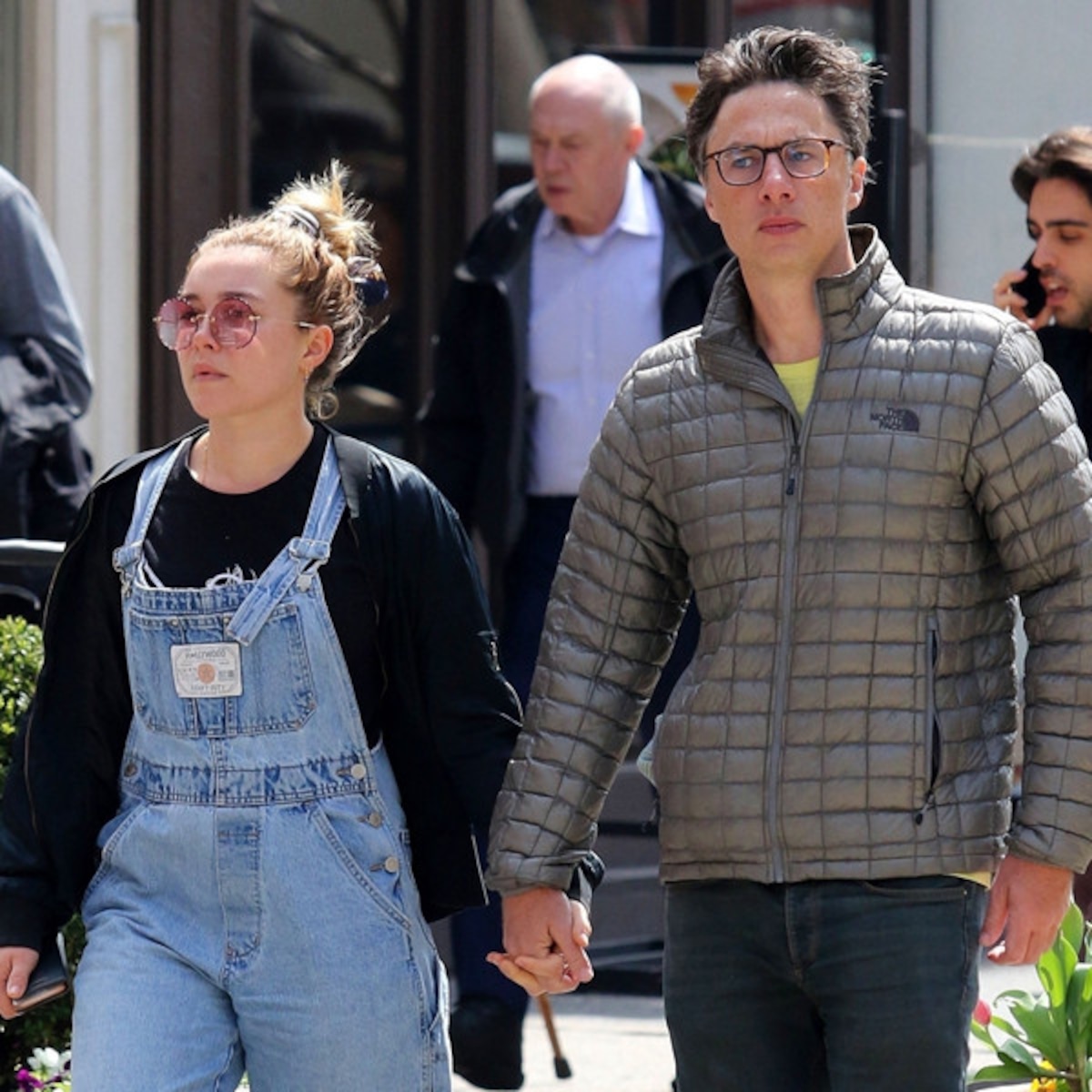 The Little Women star referenced a photo that she shared in honour of Braff's birthday, a picture that she said attracted people "hurling abuse and being horrid" and prompted her to turn off the comments "for the first time in my entire Instagram life.
"It makes me upset. It makes me sad that during this time when we really all need to be together, we need to be supporting one another, we need to be loving one another.
"The world is aching and the world is dying and a few of you decided to bully for no reason…. hate is not a trendy thing." Watch the video below.
The video attracted support straight away, with Ariana Grande and Joey King just some of the big names sending messages of support to Pugh in the comments.
One such person was Aussie model Stefania Ferrario, who noted "My partner is 22 years my senior and we have been together for almost 7 years. Love is a diverse beautiful thing and I hope more people open their minds up a little more."
Braff and Pugh have been public about their relationship since April 2019, so it would appear the trolls are keen on flogging a dead horse with this one.
If you're not interested in slagging off celeb romance, you can tune into the new Scrubs podcast Fake Doctors, Real Friends, launched by Braff and his co-star Donald Faison looking back at the show and how it affected their relationship.
Watch this wholesome serenade sung by Faison and Braff to each other
Get unlimited access to the coverage that shapes our culture.
Subscribe
to
Rolling Stone magazine
Subscribe
to
Rolling Stone magazine