With anticipation for the Justice League Snyder Cut climbing, Zack Snyder just unveiled eerie looks for Jared Leto as The Joker in the movie.
In March 2021, fans are finally going to see how the Justice League movie could originally have turned out, as Zack Snyder gears up to release his cut.
Amidst soaring expectations, Snyder has now revealed new images of Jared Leto as the Joker, who became part of Snyder's line-up after HBO Max offered him the opportunity to release his own cut.
In this version, the Joker appears sans his tattoos, undercut, and neon green hair. Instead, Leto sports long black hair, clad in a surgical gown and mask and placed in what seems to be a claustrophobia-inducing corridor. In the intense black and white pictures, Leto's Joker looks trapped, a remnant of his Suicide Squad days.
(Spoiler Alert)
In the new Justice League, the Joker appears to Ben Affleck's Batman as part of a psychic vision which prefaces what happens should the heroes fail. He appears to Batfleck as a premonition, motivating him through terror.
"The cool thing about the scene is that it's Joker talking directly to Batman about Batman. It's Joker analyzing Batman about who he is and what he is. That's the thing I also felt like fans deserved from the DC Universe." Snyder told Vanity Fair.
"That is to say, the Jared Leto Joker and the Ben Affleck Batman, they never really got together. It seemed uncool to me that we would make it all the way through this incarnation of Batman and Joker without seeing them come together." he said.
Snyder links this appearance to a little Easter egg from 2016's Batman vs Superman: Dawn of Justice, which shows the Joker card taped to Batman's gun. The movie also shows Bruce Wayne torn over the loss of Robin, hinting that the Joker had already murdered Batman's sidekick.
"I'd always wanted to explore the death of Robin. And if there ever was going to be a next movie, which, of course, there probably won't be, I wanted to do a thing where in flashbacks we learn how Robin died, how Joker killed him and burned down Wayne Manor, and that whole thing that happened between he and Bruce." Snyder explained.
He also elaborated on his plans to show "how they became like this … how he hurt him in a way that no one has, really. Other than losing his parents, it was probably the most significant personal injury to his life."
Zack Snyder's Justice League arrives March 18th. 
Check out the trailer for the Snyder Cut: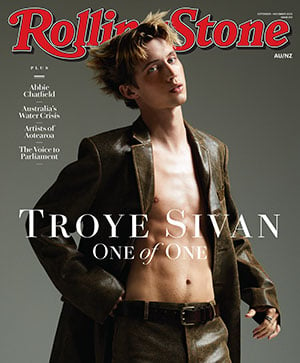 Get unlimited access to the coverage that shapes our culture.
Subscribe
to
Rolling Stone magazine
Subscribe
to
Rolling Stone magazine