★★★★☆
Bringing together facets of each member's heritage, including Tanzania, Malaysia and Spain (to name but a few), the multicultural melting pot that is Lakuta'sBrothers & Sisterscompletely unifies all nationalities in musicality.
Equal parts jazz, soul and funk, with dashes of ska, Latin and Caribbean tones, UK-based collective Lakuta have not only created an incredibly vibrant and enthusiastic-sounding record, but their lyricism shows a great deal of resilience and sass to hit that anti-establishment spot.
The instrumentation itself is the pulsing backdrop for impassioned decries of war and strength, defining the main aim of the collective's game. The part-singing and part-rapping delivery by lead vocalist Siggi Mwasote accentuates the haste of Lakuta's sound, particularly standing out in tracks such as 'So Sue Us', 'Rice & Peace' and 'Yansan'.
Take away Lakuta's rallying against the powers that be, and you're left with groove-filled masterpieces such as 'Pique' and its lamenting horns charging over a winding, soulful instrumentation. The album closer 'Ultimate Robot' is another impressive example, starting out with a more casual beat, then switching to double time in a toe-tapping Afrobeat boogie.
Lakuta'sBrothers & Sistersis available now through Tru Thoughts.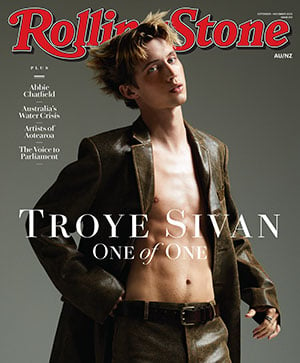 Get unlimited access to the coverage that shapes our culture.
Subscribe
to
Rolling Stone magazine
Subscribe
to
Rolling Stone magazine