Unless, of course, you've been living under a rock for the last few years, it's likely you've heard of the ever-almighty, godly beverage Little Fat Lamb.
It's the should-be-illegal, high alcohol volume, cheap as f**k cider. Lately, it's been somewhat of a craze. Meme pages left, right and centre are adorned with pro and anti-LFL content. Teenagers (of a legal age, of course) too, are lapping up the low-cost drink.
Suss these quality Little Fat Lamb posts:
Or this Little Fat Lamb comedic gold:
Coming in a variety of flavours (Blueberry, Strawberry & Lime, Lemon, Ginger, Cola, Strawberry, Berry, Watermelon) among many others, it's comforting to know there are plenty to choose from, when you're doing it tough.
But, sometimes, an abundance of choices just can't be enough.
Now, answering all your prayers, the creators behind Little Fat Lamb have unleashed the true superhero of beverages. It's a little something they call Fantasy. Fuelled with "natural" guarana, the energy-infused alcoholic beverage might just cause you a heart-attack.
Fantasy, at this point, has only been advertised at a small chain of stores called Premix King. Premix King is the discount alcohol superstore, so it comes as no surprise that a bottle of Little Fat Lamb: Fantasy will set you back a measly $5 AU.
Here's a little breakdown of exactly how much punch this bottle packs for you:
How much you get: 1.25L
Amount of alcohol in there: 8% alc/vol
Amount of cash you'll be forking out: Costs anywhere between $4-$7 AU
But, I better warn you now. This ain't one for the faint hearted. A Fat Lamb drinker must be the strongest of the pack, one who can really take it in.
Warning: Little Fat Lamb is intended for those of a legal drinking age. Please drink responsibly.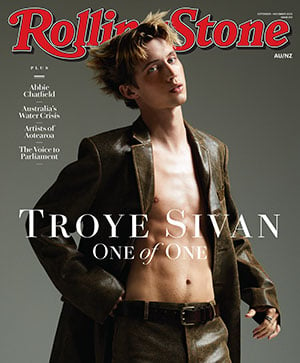 Get unlimited access to the coverage that shapes our culture.
Subscribe
to
Rolling Stone magazine
Subscribe
to
Rolling Stone magazine