If you thought the only constants in life were change and the Macca's loose change menu, then you'd better sit down for I have some truly shocking news.
The prices at McDonald's do not remain consistent across stores in Sydney.
Say you wander into Westfield Parramatta and order a Big Mac — just the burger because you don't want the drink, the chips will go soggy before you get 'em home, and frankly it's ridiculous you have to justify your purchase at all — it will cost you $5.40. Delicious pricing, right?
It's the following day. You've got the McTaste (trademark pending), and happen to be out at Wiley Park, doing all those Wiley Park things you do, and decide to grab another burger. You grab a fiver, and two 20c pieces, stroll in and demand a fresh Big Mac.
Your attitude aside, you'll soon be shocked to find it now cost $5.85. That's a whopping 45c extra, which could have bought you a postage stamp to complain about this travesty, at least back in the days when postage stamps were 45c, and people complained via mail.
7 News Sydney are the ones who busted this racket wide open, after surveying a bunch of stores in the city – by which we mean buying burgers in the name of tasty journalism.
They note that it's only their national promotional menus, such as the aforementioned Loose Change Menu that are standard across the board. So maybe you can rely upon some of the menu, after all.
Love Food & Drink?
Get the latest Food & Drink news, features, updates and giveaways straight to your inbox Learn more
Check the disparity below. For more on this topic, follow our Food and Drink Observer.
Cheapest Big Macs in Sydney
Haberfield: $6.15
St Ives $6.20
Kings Cross: $6.25
Eastern Creek $6.30
Most expensive Big Macs in Sydney
Westfield Parramatta $6.40
Sydney Airport: $6.45
Sydney CBD $6.70
If you want to whittle away a few more hours on this dreary lockdown day, I highly recommend wasting time going through the MyMaccas app, comparing prices, and feeling unjustifiably outraged.
George Costanza in a Macca's ad, 'cos why not?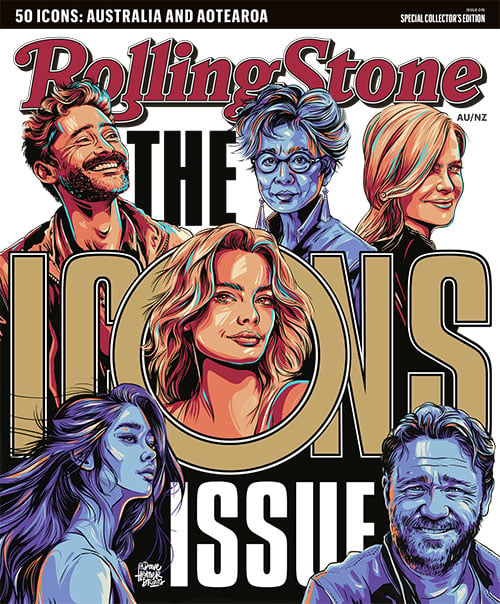 Get unlimited access to the coverage that shapes our culture.
Subscribe
to
Rolling Stone magazine
Subscribe
to
Rolling Stone magazine