MAFS star Ella Ding has revealed that her ex-partner Mitch blocked her shortly after the filming for the reunion wrapped.
The popular participant went to reveal that everything was going well between her and Mitch, but he "blocked her on all platforms" the same day that a photo was published of her and co-star Brent at a Sydney beach together.
Ella revealed that she felt a sense of relief after the final episode was screened because she could finally talk about her relationship status without spoiling the show for viewers.
"So as soon as that final commitment ceremony aired… I was like 'I am single and I can finally say it' because, yeah, he blocked me nearly three months ago, blocked me on every platform," she said during a chat with Michael Brunelli and Josh Moss on their podcast The Handbags.
Ella explained that she and Mitch spent two weeks together on the Gold Coast just before the Reunion Dinner Party aired and that's when they decided to make their relationship official.
However, the reality star went on the say that their relationship came crashing down when she was pictured at the beach with co-stars Brent and Domenica.
"The articles came out of brent and I at the beach," she said before adding, "Mitchell knew that I was at the beach with him and Domenica."
Love Film & TV?
Get the latest Film & TV news, features, updates and giveaways straight to your inbox Learn more
"Dom was there, you can kind of see Dom's body in half of a picture… It's the vegemite phone case that's how you know it's her," Ella laughed.
She added: "As soon as they [the pictures] came out he just showed a really ugly side all through text. I tried to call him he wouldn't pick up my calls and then blocked me."
"It was all about the way he looked," she said. "I was like, 'you know I was at the beach', which was Valentines Day.
"It was the first day that I had off. We were running around, we were hungover, it was hot and I was like, 'Let's go to the beach!' And then as soon as I told Mitchel that I was at the beach with Brent and Domenica, he was like, "oh I'm actually having lunch with Tamara – straight away."
Ella explained to Moss and Brunelli that she believes Mitch was looking for a reason to end their relationship.
"The way that I see it is that Mitchell was waiting for one little thing for me to do wrong for him to just tap out."
The 27-year-old said she tried to called and message Mitch on multiple platforms to find out why he was so upset.
"I tried to call him tried to message him then I moved to WhatsApp, [I] sent him some voice messages being like, 'hey babe I'm just at work I don't really know why you're flipping ,are you ok? I didn't mean to hurt you by going to the beach with brent and dom'.
"But it was just about his image. he was so upset with the way that he looked,"
Ella confirmed to the hosts that Mitch blocked her the day the article came out and hasn't spoken to her since.
"He blocked me 15th Feb that's when he blocked me. that was when the article came out."
"It does not make sense. I feel like I was literally in bed with a stranger for three months."
For more on this topic, follow the Film and TV Observer.
Check out the entire interview with Ella for The Handbags: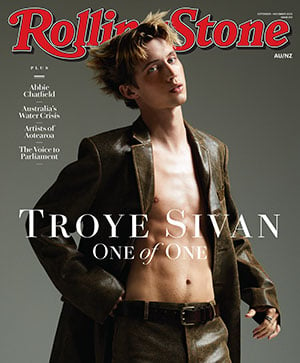 Get unlimited access to the coverage that shapes our culture.
Subscribe
to
Rolling Stone magazine
Subscribe
to
Rolling Stone magazine