At just 27 years old Jackson O'Doherty raked in over $4 million dollars over a 12-month period last year from OnlyFans. Determined to capitalise off his newfound fortune, O'Doherty invested the money into a very luxurious seven-bedroom, seven-bathroom mansion on the Gold Coast.
The huge property was quickly dubbed 'Jackson's Playground' and the social media star held a string of high-profile events that were flaunted all over social media.
Check out Jackson O'Doherty's $3 million party house:
Jackson bought the house in 2021 for $2.9 million and recently sold it for $3.1 million in a bid to escape the "dangerous cycle" of the party house.
View this post on Instagram
"The reason for selling the house was it has turned into a bit of a blessing and a curse at the same time," O'Doherty told Real Estate of the sale.
"Don't get me wrong, we've made some unforgettable, amazing memories at the house, but…I just got very caught up in a very unhealthy, dangerous cycle of going around drinking, doing a whole bunch of dumb shit every single week, ruining my health — my mental health, my physical health.
"The whole Jackson's Playground brand is about that — lifestyle, fun, getting out there, ripping in, partying, being reckless — but I just don't think it's sustainable," he said.
In October 2021, Jackson held a 10-hour festival for Halloween that had hundreds of guests, DJs, live performers and a jet-ski show in the pool that was lit up by pyrotechnics. Just months later he held a white party for New Year's Eve that 300 guests attended and were offered free flow alcohol and free tattoos throughout the event. There were circus performers at the party and exotic animals freely roamed around the digs.
View this post on Instagram
For more on this topic, follow the Internet Culture Observer.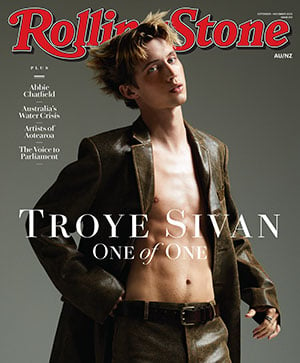 Get unlimited access to the coverage that shapes our culture.
Subscribe
to
Rolling Stone magazine
Subscribe
to
Rolling Stone magazine