Here's the good news: Malcolm Turnbull, a walking suit full of dandruff that has spent the last three years doing a great deal of not much, is no longer Prime Minister.
Here's a little bit more: Peter Dutton, a vile pig who deserves to be rotting away in a jail cell for his crimes, isn't.
But here's the bad news: Scott Morrison is.
There is nothing special about Morrison, a centre-leaning bore who is for all intents and purposes resembles Turnbull 2.0. He is the classic liberal politician made manifest. That the liberal party rolled Turnbull in favour of a man who resembles Turnbull in every single way speaks to their madness; to their confusion.
Oh well. At least this will piss off Tony Abbott, a conservative gremlin who a few days ago was gloating about Dutton's expected Prime Ministership. And at least this means Dutton has embarassed himself in front of the entire country. As a torturer of women and children, he deserves a lot more punishment than this – but hey, it's a start.
Watch walking cancerous pig Peter Dutton kick off the Libspill:
Read our piece, Peter Dutton is a terrorist.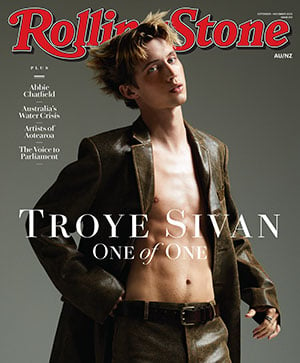 Get unlimited access to the coverage that shapes our culture.
Subscribe
to
Rolling Stone magazine
Subscribe
to
Rolling Stone magazine