"Supernangs" are here, and they're flooding the Gold Coast market as one local company uses social media to advertise their products.
Per the Daily Mail, the giant nitrous oxide canisters (nangs) are being sold by Gold Coast company G Whip in a new type of canister which is almost 80 times the size of the traditional silver bullets.
Nangs are an essential tool in hospitality for whipping cream or foam almost instantaneously in restaurants and bars, but are also considered by some as a quick, cheap way to get high.
G Whip advertises their product on TikTok by showing the speed and ease of the sales process.
While typical nitrous oxide canisters are able to whip up half a litre of cream in seconds, the 615-gram G Whip is capable of whipping up to 40 litres.
The company's website touts G Whip as "the latest in nitrus oxide party entertainment" and has a disclaimer in the terms and conditions which states, "by purchasing on our website you 'agree', you affirm that you are not purchasing any of our products for the purpose of inhaling nitrous oxide."
It adds: "Inhaling nitrous oxide may cause serious injury to your lungs, as well as irreversible damage to your health, including death."
When you "agree" to the Ts&Cs, you "affirm that Gwhip.com.au are not liable for injuries or deaths caused to anyone, regardless of age, by the misuse of any products sold on this website."
Although the company's TikTok account doesn't actually outline how to use the product for the purposes of whipping cream – which apparently involves attaching a regulator unit to the canister which transports the gas from the dispenser via a hose – it does show someone in a car filling a balloon, which is a popular method used to huff the product.
"The business has only been officially running for 2 weeks and we can assure you that we have promotional videos showing the use of the product coming soon," a G Whip spokesperson told Daily Mail, adding that the nozzle and balloon provided to customers by the company are used "to dispose of excess gas before disposing of the canisters at a recycling facility".
"The balloon is used to shield the hands of the user as the nitrous oxide is very cold when leaving the bottle which can burn the hands if exposed for a period of time," they said.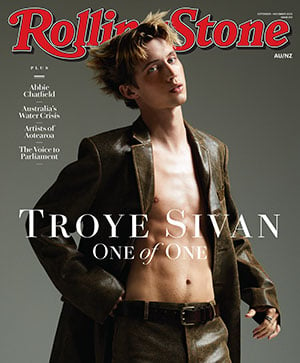 Get unlimited access to the coverage that shapes our culture.
Subscribe
to
Rolling Stone magazine
Subscribe
to
Rolling Stone magazine